A prominent political consultant and radio host in Broward was arrested recently, accused of domestic violence against his wife.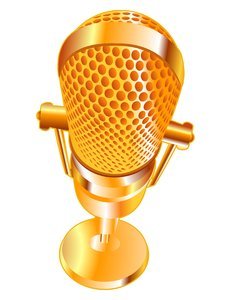 Broward criminal defense attorneys understand that the judge initially assigned to the case had to recuse himself, saying he not only knew the defendant, William E. Lewis, but had previously dined with him.
Lewis hosts a show on AM radio called, "The Credit Report with Bill Lewis." He is also quite connected in the political arena. In fact, Broward Sheriff Al Lamberti had hired Lewis' consulting firm to handle his social media accounts on Twitter and Facebook. Upon Lewis' arrest, the sheriff said he had fired him.
The arrest also caused local media to delve more deeply into his past, revealing that he had previously been convicted of felonies dating back to the late 1980s.
Lewis lamented to a reporter that despite the fact that he's innocent of the charges against him, he's lost all his business contracts – and his radio gig may be in jeopardy.
His case illustrates why it is so critical to hire an attorney as soon as possible after your arrest – or even beforehand if you think there is a likelihood you may be charged. Aside from the legal implications, there is often much more at stake in terms of your reputation.
Domestic violence allegations are some of the most frequently exaggerated. They are made in the heat of an argument, when tempers are flaring and emotions take over. The accuser may be intoxicated or otherwise not thinking clearly. Police will often make an arrest to simply separate the two warring parties – regardless of whether the evidence actually supports the claims.
In this case, the host is accused of attempting to strangle his wife, with whom he shares three children, two 3-year-old twins and a 6-year-old. She called police to tell them that she had gotten into a heated argument with her husband, at which point he grabbed her neck from behind and squeezed.
She said she was on the verge of not being able to breathe, but she was able to fight him off. She then grabbed her cell phone, but she claims he took it from her and wouldn't let her dial 911. He then left and she called. When deputies arrived, she told them that in a previous argument, he had sprayed her face with chemical cleaner and then struck her in the face with the can, causing her to require stitches.
Lewis, who denied the accusations, is charged with a felony because depriving someone else of the ability to make a 911 call is considered tampering with a witness under Florida Statute 914.22(e), and it's a third-degree felony, punishable by up to five years in prison.
The fact that his wife now supports him and wants the charges dropped won't stop prosecutors from moving forward (it's one of the few kinds of cases that don't require victim cooperation).

If you've been arrested, call Fort Lauderdale Criminal Defense Attorney Richard Ansara at (954) 761-4011. The Ansara Law Firm serves Broward, Dade and Palm Beach counties.
Additional Resources:
Broward political consultant, radio host arrested in domestic violence case, By Brittany Wallman, Sun Sentinel
More Blog Entries:
Domestic Violence Allegations Require Fort Lauderdale Defense, July 25, 2012, Broward Domestic Violence Defense Lawyer Blog