A South Florida woman was facing 20 years in prison for DUI manslaughter in case that stemmed from the deaths of two pedestrians. In fact, sentencing guidelines called for her to spend at least that long. Instead, as part of a plea deal, prosecutors agreed not to challenger her defense attorney's request to ask the judge to go below those guidelines. Still, prosecutors asked for 10 years, while defense attorney asked for four. Instead, the judge handed down a five-year prison term.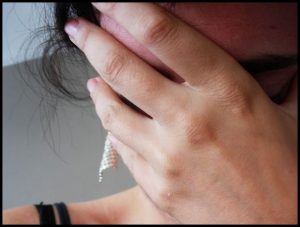 According to the Sun Sentinel, Alyza Russell, then just 23, was reportedly driving her mother's brand new Porsche in downtown Fort Lauderdale when she lost control of the car and careened through a cluster of bushes and into a parking lot – killing two men who were standing in the parking lot, talking with a group of friends. At the scene, Russell reportedly began screaming, "What have I done?!" Authorities say her blood-alcohol level at the time was more than twice the legal limit of 0.08.
Russell has reportedly since her arrest gone on to graduate from Florida International University with a degree in international relations. Now 25, she made the dean's list and landed a job as a research associate at a firm in Miami. She also completed several online courses offered by Harvard, Princeton, Yale and MIT and recently applied to graduate school. Although these facts to not automatically make her case go away, they are likely part of what the courts refer to as "mitigating circumstances." 
During sentencing in a criminal case, defense attorneys will often present mitigating circumstances while prosecutors may present aggravating circumstances. Mitigating circumstances are those that are put forth to say, "This doesn't excuse the crime, but it should be considered in weighing defendant's culpability and the severity of sentencing deserved." Mitigating circumstances could involve information about either the offense or the offender.
Of course, sentencing processes are complex, these mitigating circumstances can have a direct impact on the actual sentencing. Some common mitigating circumstances may include:
Defendant played a relatively minor role in the alleged crime.
Victim was somehow culpable or was a willing participant.
Unusual circumstances (i.e., significant provocation, mental illness, extreme stress etc.) contributed.
Defendant's lack of criminal record.
Relative necessity – example: defendant stole food or diapers or some other items to provide for family.
Defendant has great remorse and has accepted responsibility.
Defendant has some type of difficult personal history.
Education/ job prospects of defendant (reduces risk of recidivism).
Depth of ties to the community.
Addiction, while not an excuse, can be used to explain the incentive or difficulty.
Not everything may be considered a mitigating circumstance, but usually courts will consider so long as it has some relation to the crime. The judge has broad discretion in determining what to consider and how much weight to give it, which is why it's important to have a defense lawyer who is thorough and compelling. This is especially important in cases where the evidence against you is too strong to obtain an acquittal. Your attorney may still be able to plead the case down and then present mitigating circumstances to argue for a reduced sentence.
Call Fort Lauderdale Criminal Defense Attorney Richard Ansara at (954) 761-4011. Serving Broward, Miami-Dade and Palm Beach counties.
Additional Resources:
Woman sentenced to 5 years for DUI manslaughter, Dec. 2, 2016, 7 News Miami
More Blog Entries:
Teen Arrested for Fatal Hit-and-Run Crash in Coral Springs, Nov. 10, 2016, Broward County DUI Defense Attorney Blog