He's a man who took a vow to do no harm and has saved numerous lives in his role as a cardiologist. But now, Dr. Erick Spivack of Miami is facing a DUI manslaughter charge in connection with the death of a pedestrian more than one year ago.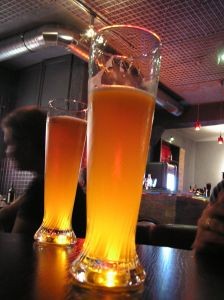 The doctor was arrested at Aventura Hospital, where is practice is located.
Detectives with the North Miami Beach Police Department say the doctor is responsible for a fatal crash that occurred at 35th Avenue and Northeast 163rd Street. Traffic homicide investigators say when they arrived on scene, there was no indication the driver braked, swerved or otherwise tried to stop or avoid collision.
The victim was 77-year-old Yakov Duboshinskiy, a Russian scientist who was reportedly crossing the street at the time of the crash.
The physician reportedly remained on scene, where detectives questioned him. One detective said he was five feet away from Spivack and could smell a strong scent of alcohol on his breath. A blood test reportedly showed his blood-alcohol level to be at .087 – slightly above the legal limit of .08. Toxicology reports that were returned later also revealed evidence of codeine in his system. That drug is an antidepressant.
The case is revealing in that it shows no one is immune from a DUI manslaughter arrest in Florida. It's one of those crimes that is often filed against people who have never before been in trouble and suddenly, they are facing 15 years or more in prison.
F.S. 316.193 holds that a person arrested for DUI manslaughter if a person violates DUI statutes by driving impaired or with a blood-alcohol level above .08 and causes the death of any human being or unborn child. It's a second-degree felony, punishable by up to 15 years in prison, with a mandatory minimum sentence of four years. However, if the suspect does not remain at the scene to render aid following a fatal crash, he or she could be charged with a first-degree felony, punishable by up to 30 years in prison.
Florida law was updated in recent years to allow hit-and-run (failure to render aid)to also require a mandatory minimum of four years. Previously, that measure was not in place and lawmakers feared it created an incentive for drivers to flee.
Dr. Spivack was arrested, his bond set at $30,000 and was immediately placed on leave from the hospital. A hospital spokeswoman indicated he will not be allowed to treat any patients at the facility until the case is resolved.
While awaiting a trial and/or plea bargain, the Sunny Isles physician has been placed on house arrest with a type of ankle monitoring bracelet that is able to detect alcohol in his sweat. If he consumes any alcohol, he may be compelled to return to jail while awaiting trial.
There may be a couple of different ways to defend this case, though it will depend on the individual circumstances. One may be to challenge the veracity of the blood test, particularly considering it did not reveal a blood-alcohol content that was far in excess of the legal limit.
The other element would be to explore whether the pedestrian had violated any laws. If he was not crossing the street in a designated crosswalk or did not have the right-of-way, an argument could be made that Spivack should not be held responsible for his death – even if he is ultimately convicted of driving under the influence.
Call Fort Lauderdale Criminal Defense Attorney Richard Ansara at (954) 761-4011. Serving Broward, Miami-Dade and Palm Beach counties.
Additional Resources:
South Florida cardiologist arrested on DUI manslaughter charge, March 23, 2016, By Peter Burke, Local10.com
More Blog Entries:
Slew of Traffic Offenses Facing Fort Lauderdale Motorcyclist, March 15, 2016, Miami DUI Manslaughter Defense Lawyer Blog