Firearm charges – even misdemeanors – should be taken seriously in Florida. Conviction could have a lasting impact on one's ability to drive, secure employment and possibly rent in certain locations. As Fort Lauderdale criminal defense lawyers, we are committed to defending the rights of firearm owners who have found themselves facing gun and weapons charges.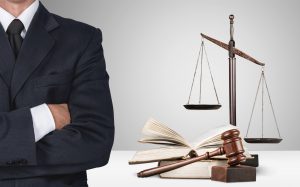 A recent Florida transplant from Alabama was charged with several criminal misdemeanors after authorities reported he was driving while impaired with a loaded AR-15 on his lap. The Daily Mail reported the 20-year-old Clearwater resident was arrested for improper exhibition of a dangerous weapon (in violation of F.S. 790.10), drunk driving (in violation of F.S. 316.193).
Arrested for Drunk Driving, Displaying Firearm
Authorities were reportedly called after a so-called traffic altercation wherein the defendant, a college student, was allegedly seen driving across a bridge with the barrel of his firearm pointed out his driver's side window. The witness told police the defendant had held the gun up to shoulder and pointed it out the window at one point before sliding it back into his car. It's not clear what predicated this alleged incident, but the action made the witness fearful. Later that day, police tracked the defendant in a parking lot outside a local business near his residence. The responding officer said the defendant was outside his vehicle, which was still running, with the keys in his hand. The loaded gun, police said, was "displayed carelessly" and in plain public view. Defendant was reportedly highly intoxicated, failed a standard field sobriety tests and blew a 0.143 BAC (far above Florida's legal limit of 0.08).
Worth noting about this DUI is that it highlights how someone can be arrested even if they aren't driving. What the law states is that one is in violation of the law if they are in actual or physical control of the vehicle.
The defendant told police he was carrying the gun because he'd "seen some crazy stuff" since moving to Florida, though the report doesn't make it clear what he meant by that. He told police he usually kept the gun in the trunk, but had moved it to his lap because he was "paranoid."
He was booked and later released on $900 bond.
Improper Display/Use of a Firearm 
Second Amendment rights are fiercely protected in Florida, but there are obviously some restrictions. One of those displaying a firearm while intoxicated.
The law states that a person violates the law if they have or carry any firearm (or sword, dirk, electric weapon, etc.) in the presence of another person while being rude, careless, angry or threatening and not doing so for the purpose of self-defense or defending others. It's a first-degree misdemeanor, which is punishable by up to one year in jail.
The other law pertinent to this case is using a firearm while under the influence of alcohol or drugs. As this case underscores, one doesn't necessarily need to fire a gun to be considered "using" it. "To use a firearm" means to either discharge it or to have it readily accessible for immediate discharge (loaded and in a person's hand). Violation of this statute is a second-degree misdemeanor, punishable by up to 60 days in jail. The exception is if you are exercising lawful self-defense or defense of one's property.
If you're arrested in Fort Lauderdale on firearm charges, our experienced criminal defense attorneys can help explain the law, your options and our strategies for defense.
Call Fort Lauderdale Criminal Defense Attorney Richard Ansara at (954) 761-4011. Serving Broward, Miami-Dade and Palm Beach counties.
Additional Resources:
Floridian Offers Novel Reason For Carrying AR-15, Dec. 14, 2020, The Smoking Gun
More Blog Entries:
Defending Against South Florida Gun Possession Charges, Dec. 15, 2020, Fort Lauderdale Firearm Defense Blog