The notion of making "evidence-based" decisions in a criminal case sounds like an all-around positive – right? After all, detention, arrest, conviction – all of that is "evidence-based." Police, prosecutors, judges, and jurors can't simply rely on their own whims to reach conclusions. They must use evidence.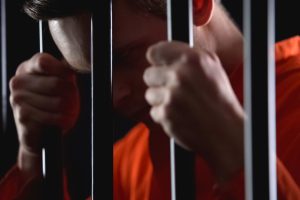 However, as Fort Lauderdale criminal defense lawyers can explain, using "evidence-based" tools can lead to substantially skewed and unfair outcomes when applied during the sentencing phase.
The Cornell Law Review opens its 2019 research on this very topic by breaking it down like this:
"Jack and Jill went up the hill to steal a pail of water, Both were caught and sentenced to jail, But Jack came out two years later." Why was Jack sentenced to so much more time than Jill when they both committed the same crime and have the same criminal history? Because he's male, and statistically, men have higher recidivism rates than women. If we're relying on evidence-based sentencing, the judge may agree that Jack is more likely to offend – and give him a harsher sentence.
This is the problem with evidence-based sentencing. It relies on a range of factors – some relevant to the crime, others totally outside the control of the defendant (up to and including immutable characteristics) – to determine likely recidivism and fair sentencing.
Evidence-based sentencing leans on large datasets to evaluate the statistical likelihood between a group trait and the rate of re-offending. But it goes beyond prior offense. Some of the factors analyzed include things like:
Age
Sex
Education
Marital status
Employment
Education
Parental convictions
Family members who were crime victims
High school grades
Chances of finding work above minimum wage
Dependence on social services
Finances
Crime statistics in their neighborhood of residence
As Fort Lauderdale criminal defense lawyers, we of course find this incredibly problematic for a number of reasons –  not the least of which being from a constitutional standpoint. Plus, there's significant doubt when it comes to the scientific validity of such methods when it comes to the accuracy of using such factors to determine one's likeliness of re-offending. Continue reading