You're likely familiar with the phrase "innocent until proven guilty" or "proof beyond a reasonable doubt." As a Broward criminal defense lawyer can further explain, these both reference the fact that the burden of proof in Florida criminal cases is on the prosecutor. As outlined in the Fifth Amendment to the U.S. Constitution, it's a basic civil right to be presumed innocent and to require prosecutors to meet certain standards in order to prove the defendant's guilt.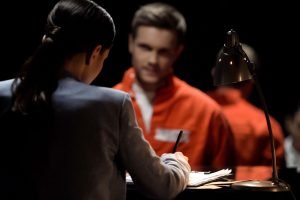 But there is a way to still win your criminal case even if the prosecutor does meet the proof burden. It's called an affirmative defense.
In essence, an affirmative defense doesn't deny the act occurred, but asserts it was either justified or excusable. It does shift the burden of proof from the prosecution to the defense. But if you have the right evidence, you can obtain a favorable outcome: Acquittal or avoiding trial altogether.
Broward Criminal Defense Lawyer on How Defenses Work
At the start of a case, the most likely strategy for your Broward criminal defense lawyer will be to analyze the flaws in the prosecutor's case. They'll be looking for weaknesses in the factual elements the prosecutor must establish if they want to get a conviction. If they can effectively raise reasonable doubt for jurors, there's no need for additional defense.
An affirmative defense, however, is a different approach. Rather than going after the prosecutor's evidence, y0uor Broward criminal defense lawyer concedes the basic facts, but insists their client should still avoid conviction. In other words, "Yes, it's true my client did this. However, there are legal grounds that justify/excuse/prevent a conviction." At that point, the onus is on the defense team to prove the basis for an affirmative defense.
Common Affirmative Defenses in South Florida Criminal Cases