It's not uncommon for someone to lose track of their budget and inadvertently overdraw their account when paying a bill. Making a mistake isn't a crime. Where you will run into legal trouble though is when you know your funds don't have money and you make the payment anyway.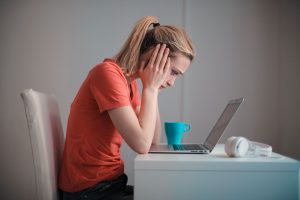 The term "worthless checks" may be a bit obsolete, as most of our transactions these days are digital. But that doesn't make it any more lawful to withdraw money from an account with full knowledge that:
There were insufficient fund in the account.
That account doesn't exist.
That account was closed.
They intentionally engaged in an act that would cause the recipient financial institution to issue a "refer to maker." This is when the funds initially clear the maker's account, but then are later flagged for fraud. Most common scenario is someone steal's another person's debit card information.
Although these can seem like minor offenses, the reality is that in Florida, they can be felonies. If you're charged with passing bad checks in Florida, it is vital that you contact an experienced Broward financial crimes defense lawyer. We can help you fight charges like credit card fraud, forgery, embezzlement, worthless checks, identity theft, and more.
How Does Florida Define "Bad Checks" as a Crime?
F.S. 832.05(2)(a) states that it is a crime for someone to issue, make, delivery, draw, utter, draft, or use a debit card to exchange money – knowing full well there isn't enough money in that account to cover the cost. Both individuals and businesses have a responsibility to avoid paying for goods, services, or other things of value with worthless checks.
(Similarly, if you deposit a check knowing that the funds from the account the check is drawing from are insufficient, that's also a bank fraud crime under F.S. 832.05(4)(b).
For most people, overdraft of an account is an honest mistake. But if you tend to play fast-and-lose with your balance – even just knowing there's a chance you might overdraw – that could result in legal consequences.
There are two exceptions to this: Continue reading