Throngs of spring breakers and tourists start to flood Florida coasts beginning in March, with spring break hitting its peak around the middle of the month. However, those who came for a week may find they are dealing with our court system for much longer.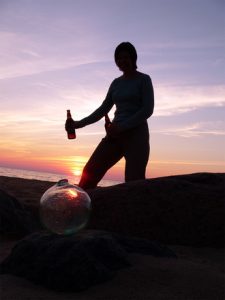 The Sun-Sentinel reported spring breakers kept local law enforcement agencies busy, with offenses ranging from slapping the rear quarter of a police horse and underage drinking.
Fort Lauderdale police issued a warning to both locals and visitors in advance of spring break, insisting there would be a "zero tolerance" policy of enforcing state laws and local ordinances. In many cases, that meant arresting spring breakers, who now may face the expensive possibility of having to return to Florida to face the music in court. 
Our Fort Lauderdale criminal defense attorneys know that for arrested tourists and spring breakers, these kinds of ordeals can cost them into the thousands of dollars when all is said and done. However, by hiring an experienced local defense attorney familiar with the relevant statutes and procedures, defendants may be allowed to avoid another trip to Florida to answer to their charges. They may in some cases even be able to have their penalties transferred to their home state.
Among some of the commonly-cited offenses police were regularly encountering:
These offenses can be either local ordinances or state statutes. In cases where there is a statute statute violation, offenses rank from a second-degree misdemeanor to a first-degree misdemeanor, the latter of which can result in a maximum one-year jail sentence.
One article by The Daily Mail detailed how in a span of just two days on one beach, there were more than 200 arrests, mostly for public intoxication and disorderly conduct. Comparatively, Panama City Beach police officers reported 18 arrests over the course of an entire weekend, mostly for underage drinking and public intoxication.  In some cases, there were a few brawls that broke out, resulting in arrests for battery, F.S. 784.03.
In some cases, revelers were smoking marijuana in plain view of police. Others were not shy about being underage and drinking. Some even gave quotes – using their real names, ages and home city – to reporters.
Among some of the other incidents police reported:
A man from Connecticut arrested for assault on a police officer, upon whom he allegedly spit after being asked to leave the beach.
A man from Delray Beach man who was arrested after throwing items off a balcony of a hotel room on North Ocean Boulevard at 3 a.m.
A Canadian man arrested for possession of 1 gram of marijuana after a drug-testing police canine sniffed him out.
If you were arrested on spring break in Fort Lauderdale and need a lawyer, we encourage you to contact our offices. Although misdemeanor offenses can seem "minor," the truth is they can dog you for the rest of your life. A conviction never goes away, and simply paying a fine will not erase the offense from your record. It can affect your driving privileges, scholarships, financial aid and future job prospects.
A good defense lawyer can help minimize the impact to your life.
Call Fort Lauderdale Criminal Defense Attorney Richard Ansara at (954) 761-4011. Serving Broward, Miami-Dade and Palm Beach counties.
Additional Resources:
Some spring breakers get a rest while others get arrested, March 21, 2017, By Brett Clarkson, Sun Sentinel
More Blog Entries:
Florida Cops: Spring Break Patrols Will be in Full Force, March 17, 2017, Fort Lauderdale Criminal Defense Lawyer Blog