Florida's history is rich with pirate lore, but these days, as e-commerce has soared, most coast dwellers in the Sunshine State are more concerned with piracy on their front porches. An analysis by InsuranceQuotes.com reveals 26 million Americans (roughly 8 percent) had online-ordered packages swiped from their front steps in 2017. As Fort Lauderdale criminal defense attorneys, it's been our experience that alleged thieves in years past were rarely traced. That's changing. Rather than alter their online shopping habits, consumers are committing themselves to tracking down those suspected of pilfering their packages.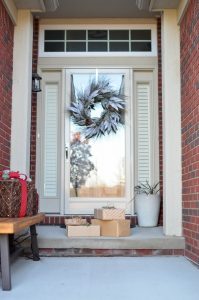 Methods have included:
Installation of motion detectors – 34 percent
Installation of security systems – 30 percent
Installation of automatic timers – 25 percent
Equipping fake packages with a GPS tracker and personal camera and rigging it for a glitter-and-stink-bomb explosion – 1 former NASA engineer/ new YouTube Star.
And while those candid camera have been giving a lot of folks a good chuckle, our Fort Lauderdale package theft defense attorneys want to stress the truth of the matter, which is that the charges one can face for allegedly stealing a package from another's porch are no laughing matter. Given the uptick in home surveillance use, there is an increased likelihood one will get caught, especially if this was a spree rather than a one-off, you have prior charges and/or are on probation. Continue reading