A Boca Raton man was recently acquitted of a DUI manslaughter charge, though he is still facing up to 30 years in prison after jurors determined he fled the scene of that fatal crash. Initially, it was defendant's girlfriend – not him – who was facing charges in connection for the death. However, police combed through hundreds of emails between the couple afterward, ascertaining that he had in fact been the one driving.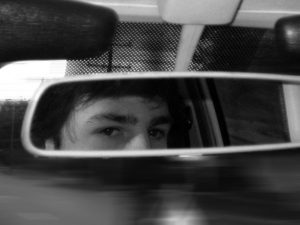 This question of disputed fact involved compelling arguments made by both sides, according to The Sun Sentinel, and reveals why having a good defense lawyer at the outset is a smart move. Those emails were likely this defendant's undoing – but they also helped clear the name of his now-ex girlfriend, who was initially charged. Understand that any communications about an alleged crime – whether via email, text, voicemail or social media – can and probably will be used against you in a court of law. It's generally wise never to communicate anything you would not wish to be read aloud in a deposition. Your defense lawyer can counsel you on how to limit these communications and protect your chances at trial. 
Jurors in this case deliberated for five hours before agreeing it was defendant – not his girlfriend – who was behind the wheel at the time of the 2014 fatal crash on Yamoto Road, where a 65-year-old cyclist was struck and killed while riding in the bicycle lane.
Defendant was convicted of:
Leaving the scene of a crash involving death, which per F.S. 316.027 is a first-degree felony, punishable by up to 30 years in prison, with a minimum mandatory four-years, regardless of whether intoxication is proven.
Driving while license is suspended, canceled or revoked, causing serious bodily harm. According to F.S. 322.34(6)(b), this is a third-degree felony, punishable by up to five years in prison.
False report of a crime. Per F.S. 837.05, this is typically a first-degree misdemeanor, punishable by up to one year in jail. However, if the personal knowingly gives false information to a law enforcement officer concerning the commission of a felony, it's considered a third-degree felony, punishable by up to five years in prison.
Defendant was also originally charged with DUI manslaughter, but as his criminal defense lawyer successfully argued, there was no basis for this charge because investigating officers never tested defendant's blood-alcohol level.
According to the testimony of defendant's girlfriend, she was in the passenger seat, looking down at her phone, when she heard a loud bang. She saw that the hood of the pickup truck, driven by defendant, was smashed. She demanded he turn around. He refused and she said she got out of her own seat and climbed over her boyfriend, took the steering wheel and drove back to the scene. She testified she was "loopy" from prescription drugs she had taken following a knee injury, for which she had sought treatment at the hospital the day before. She told the officer at the scene she had been driving, and her boyfriend never spoke up. A few days later, defendant told police his girlfriend had been driving the whole time, and that he could not have because he did not have a driver's license.
Witnesses to the crash could not identify the driver. Police initially arrested the girlfriend, but after seeing the email evidence, which she submitted on the advice of her defense lawyer, the charges against her were dropped and her boyfriend was arrested.
Call Fort Lauderdale Criminal Defense Attorney Richard Ansara at (954) 761-4011. Serving Broward, Miami-Dade and Palm Beach counties.
Additional Resources:
Man convicted as driver in death of Boca bicyclist but acquitted of DUI manslaughter, July 20, 2017, By Marc Freeman, The Sun Sentinel
More Blog Entries:
Challenging Breath Test Results in Fort Lauderdale DUI Cases, June 17, 2017, Fort Lauderdale Criminal Defense Attorney Blog