Field sobriety tests are heavily relied upon in criminal prosecutions of DUI in Florida. However, that does not necessarily mean they are 100 percent accurate. And while motorists are required by the implied consent law in F.S. 316.1932 to submit to breathalyzer or urine tests upon request from an officer, the same is not true of field sobriety tests. More often than not, the outcome is not in your favor and serves only to add to the evidence against you.
Recently, daughter of "Matrix" actor Lawrence Fischburne was arrested shortly after requesting advice from a traffic officer on how to successfully complete a field sobriety test. A better approach would have been to simply decline.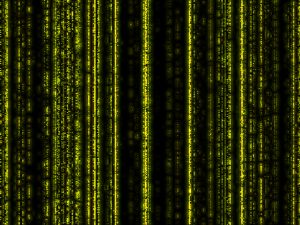 According to a recent news report from My Statesman, she made headlines for an arrest in Fort Lauderdale on suspicion of drunk driving.  Authorities have said Montana was driving her vehicle on Interstate 95 in the Fort Lauderdale area when she allegedly crashed into an SUV. When officers arrived on the scene, they allegedly observed a strong odor of alcohol.  She was also allegedly dancing in front of the cruiser's dash cam, taking her high heels off, and urinating on the guardrail on the side of the road.  This supposedly occurred while officers were sitting in their car running background on the plates.
She did submit to a breathalyzer test, reportedly blowing more than twice the legal limit.
At this point, officers asked her to take a standardized field sobriety test (SFST). She allegedly said to one the officers, "As a Latino-American to another Latino-American, I would appreciate if you could show me the exercise correctly so I can do it correctly."
This did not go well for her.  She did eventually undergo the field sobriety test, after which she was placed under arrest and taken to Broward County Jail.  She was later released on $2,500 bond and is awaiting trial, which is expected to be held later in 2017.   It should be noted that she has not been convicted of any crime in connection with this recent arrest and is presumed innocent unless and until she is found guilty in a court of law by a judge or jury.
As our Broward County DUI attorneys can explain, the standardized field sobriety tests are not as accurate as police and prosecutors would have you believe, and this can often be challenged in court by your attorney.  The first thing is that even if the tests themselves are accurate, and the National Highway Traffic Safety Administration (NHSTA) manual only puts them at around 70 percent accurate in most cases, the manual also says that the tests must be administered exactly as instructed in the manual.  This is actually the only bold text in the entire manual.
When it comes to trial, your attorney can use the manual written by NHTSA to show that the officer does not even know what he or she was supposed to do during the instructional phase of the scoring phase and that the results are compromised. While this doesn't work in every case, you would be surprised how many troopers and officers do not know how to administer or score the SFSTs in a Fort Lauderdale DUI case, but try to do so anyway.  You attorney will also know which officers have trouble with this based upon handling many other cases involving the same officers or troopers.
Call Fort Lauderdale Criminal Defense Attorney Richard Ansara at (954) 761-4011. Serving Broward, Miami-Dade and Palm Beach counties.
Additional Resources:
Actor Laurence Fishburne's daughter arrested for DUI in Florida, May 4, 2017, By Chelsea Tordaro, Palm Beach Post
More Blog Entries:
Intoxication Defense Presented in Broward Domestic Violence Trial, March 29, 2017, Fort Lauderdael Domestic Violence Arrest Lawyer Blog