Assault and battery arrests in Florida may arise from a quickly-evolving altercation, but have the potential for long-term impact on one's life.
These cases may be charged by prosecutors as either misdemeanors or felonies. F.S. 784.03 outline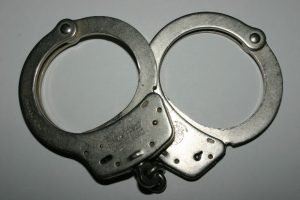 s felony battery in Florida as occurring when a person intentionally and actually touches or strikes someone against their will or intentionally causes bodily harm to another person. One can also be charged with a felony if they have a prior battery conviction. As a third-degree felony, it carries a maximum five-year prison term. First-degree misdemeanors, meanwhile, carry a maximum one-year in jail.
One high profile battery arrest in South Florida recently involved an actor in the hit movie, "Straight Outta Compton."  It was the big budget biopic that was about the early life and career of the members of the legendary rap group NWA.  The film was about the lives of Dr. Dre, Ice Cube, Suge Knight, Easy-E, and others.

It has recently been reported by NBC Bay Area News that actor Richard Taylor, who played Suge Knight in the film, was arrested.  The legal struggles of real-life Suge Knight have been well documented, and he is currently in jail, as murder charges are pending against him.
This particular case involves significantly less serious charges than the man whose life he portrayed on the big screen, but as our Fort Lauderdale criminal defense attorneys can explain, to the person who has been arrested, every case is a very serious matter.  This is because even a simple misdemeanor can plague you for the rest of your life.  For this reason, our criminal defense attorneys treat each case and each client as if it were the most important case we have.
Authorities have said Hart, who is 40-years-old, was sitting in the lobby of an upscale hotel with his feet resting on a table.  A security guard in full uniform told him to take his feet off the table, as that was not allowed.  At this point, Taylor allegedly was unwilling to cooperate, and security and workers at the front desk called the police.  Prior to the police arriving, Taylor allegedly shoved security guard several times.  As this was allegedly still occurring, responding officers arrived on the scene and say they witnessed Taylor pick up security guard and throw him to the ground with extreme force.
Authorities immediately placed Taylor under arrest for Battery and took him to the police station.  He was soon bailed out on a $750 cash bond.  It should be noted that Taylor has not been convicted of any crime in connection with this recent arrest and is presumed innocent unless and until proven guilty in a court of law by a judge or jury.
In cases like this involving simple assault or battery, it may be tempting to take a quick plea deal so you can get on with your life.  While this may seem appealing at the time, taking such a plea may make your job and future job search difficult, as well many other possibilities of what are called collateral consequences of a conviction and sentencing.
One possible defense to battery cases involves private security, and especially club security, at a nightclub or bar.  Just because we typically use the term "bouncers" does not mean they have the right to physically assault anyone or throw them out as we often see on television and movies.  They may be working as security, but they are private citizens without the right to use force.  If they toss a person out of the club, and that person is injured in the process, that may the basis to file a criminal charge against the officer.
Call Fort Lauderdale Criminal Defense Attorney Richard Ansara at (954) 761-4011. Serving Broward, Miami-Dade and Palm Beach counties.
Additional Resources:
'Straight Outta Compton' Actor Arrested in South Florida, May 15, 2017, NBC Bay Area News
More Blog Entries:
Intoxication Defense Presented in Broward Domestic Violence Trial, March 29, 2017, Fort Lauderdale DUI Defense Lawyer