Recently, the Broward state attorney's office held a workshop for adults interested in having a criminal charge sealed or expunged from their record.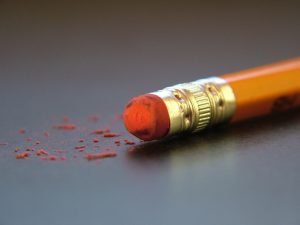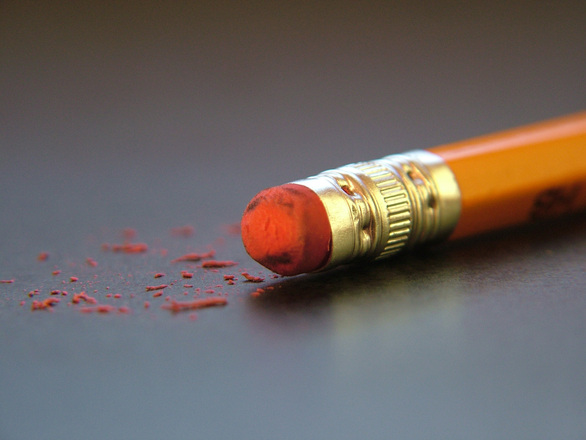 Those who have a criminal conviction on their permanent record probably know that it can hinder one from landing a job, getting a decent apartment to rent, obtaining child custody or earning certain types of special licenses or certifications. It can touch nearly every facet of everyday life. This is true even though a person may have been cleared of the criminal allegation or they have successfully completed probation or a diversion program or otherwise paid their debt to society. Even having done all this, a person can still find that the arrest record haunts them. This is why expunging or sealing one's criminal record can be so important to one's future.
This is the fifth time the local state attorney's office has held this workshop, which involves helping people prepare the sealing or expunging application that is required by the Florida Department of Law Enforcement to initiate the process, which can be initiated for both adults and juveniles, though the process can vary. Although there are certainly some who benefit from these free workshops, there is good reason why most people who initiate the process do so with the help of an experienced criminal defense lawyer. 
Many people recognize why a Fort Lauderdale expungement is important for their future, but there is less understanding about why they need a lawyer for it.
To start, the paperwork that has to be filled out is often technical and tedious, and it must be filled out flawlessly – and on deadline. It can be tempting to want to avoid attorney's fees (though they are very reasonable), but the reality is your criminal defense lawyer is going to know the procedure. Unlike the state attorney's office, they are working for you and have only your best interests at heart. We know the deadlines and also the people involved, and we can be very persuasive with the court when there is doubt as to whether your petition should be accepted. Our primary goal is to make sure you obtain optimal results. You cannot expect a prosecutor to go to bat for you like that.
This is such an important aspect of your life that you cannot leave it to chance. If an expunction is granted, it's going to mean that virtually all official records and references to your arrest for the offense will be removed or destroyed. You will be able to lawfully deny it when asked if you've ever been arrested or convicted of the offense.
The FDLE outlines the basics of the process, including which crimes are eligible for expunction and sealing and which are not, per Sections s.943.0585 – s.943.059, Florida Statutes and Chapter 11C-7, Florida Administrative Code.
Some of the reasons for denial of expunction or sealing for an adult offense include:
A criminal history record that reflects that you have already been adjudicated guilty of a certain criminal offense or some comparable ordinance violation. In some cases, this also involves driving violations, such as DUI, reckless driving and (in some cases) driving with a suspended license.
The criminal record indicates you were adjudicated guilty or delinquent of one or more of the acts stemming from the alleged criminal activity/ arrest to which the application pertains.
You have received a prior sealing or expunction.
Your case involves a violation of certain sexually motivated or violent crimes.
You have another petition to seal or expunge cases pending in another jurisdiction.
Your court-ordered supervision on the charge in the application hasn't been finished.
If you are interested in having your record sealed or expunged but are unsure if you qualify or what is needed in the process, we can help.
Call Fort Lauderdale Criminal Defense Attorney Richard Ansara at (954) 761-4011. Serving Broward, Miami-Dade and Palm Beach counties.
Additional Resources:
If you have a criminal history, find out how to seal or expunge it at workshop Thursday, Jan. 23, 2017, By Linda Trischitta, The Sun Sentinel
More Blog Entries:
Florida Leads Nation in Charging Children as Adults, Jan. 22, 2017, Fort Lauderdale Criminal Defense Attorney Blog