A Weston man recently pleaded guilty to killing a pedestrian last year while driving drunk. Bryce Samartino, 23, pleaded guilty to DUI manslaughter in the death of 66-year-old Elourdes Ostange, a mother of 10.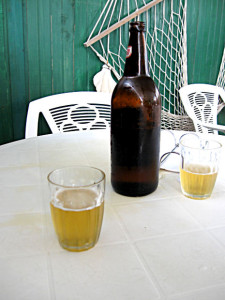 In exchange for entering a plea, as opposed to taking his case to trial, he was given the minimum mandatory sentence of four years in prison. An attorney representing the victim's family said her survivors expressed their wishes for leniency to prosecutors because this was "a tragedy for everyone involved."
Although four years is still a substantial amount of time, per F.S. 316.193, the charge of DUI manslaughter carries a maximum 15-year prison sentence – which means the outcome could have been much worse for the defendant. The case is an example of how the express wishes of the victims, as well as other mitigating factors, can play a role in sentencing. This is true whether you choose to enter a plea deal or take your Broward criminal case to trial. 
Our Fort Lauderdale DUI defense attorneys recognize that in many of these cases, presentation of mitigating factors and circumstances are powerful tools because often, the person facing DUI charges is not the typical "criminal." It's usually someone who experienced a temporary lapse of judgement and now is facing dire consequences. People – including prosecutors, judges and jurors – can relate to and understand that and are more likely to show leniency to someone who they believe not to be a "bad person," but someone who simply "made a mistake."
To be clear: There is a time to fight vigorously against allegations following a DUI arrest and no one should simply enter a plea deal without careful consideration of the consequences. But upon a conviction or decision to enter a plea, the more your defense lawyer can humanize you and your actions, the better off you are.
Some examples of mitigating circumstances in DUI law:
Unusual circumstance. Defendant had a temporary emotional difficulty or significant provocation that was a big part of the reason for the action. Usually, it's a matter of victim acting out of extreme stress or sadness.
Lack of a record. Defendant has no criminal record or only a minor one.
Victim culpability. Victim willingly participated in the events leading up to the accident.
Remorse. Defendant has accepted responsibility and has expressed remorse.
Difficult personal history. This is when a person's family circumstances or unique upbringing led to or played a role in the criminal conduct.
Victim's request for leniency.
In the Samartino case, defendant and a friend were reportedly "just cruising" in a Ford F-150, according to his front-seat passenger, after consuming drinks at a friend's house and local restaurant. He allegedly struck Ostange around 10 p.m. on South Federal Highway while traveling 76 mph back in March 2015.
In agreeing to plead guilty in exchange for the minimum mandatory penalty under law, the former marina dockmaster will also serve four years of probation, during which time he will have to avoid bars and any other establishment that primarily serves alcohol. He also forfeited his right to ever have a driver's license again. Violation of these terms could subject him to additional prison time under the second-degree felony conviction – up to 15 years.
Call Fort Lauderdale Criminal Defense Attorney Richard Ansara at (954) 761-4011. Serving Broward, Miami-Dade and Palm Beach counties.
Additional Resources:
Weston man gets four years in Boca DUI manslaughter plea, April 8, 2016, By Marc Freeman, Sun Sentinel
More Blog Entries:
One-Year-Old Boca Gang Rape Case Hinges on DNA Evidence, April 17, 2016, Broward Criminal Defense Lawyer Blog