Parenting is no easy feat, as any caregiver can attest. However, anytime one assumes the responsibility of caring for a child, failure to provide certain basic services and protection can result in criminal charges – namely, child neglect.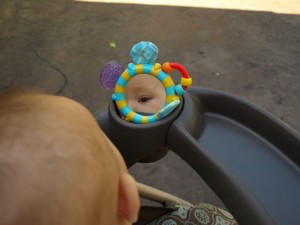 Unlike child abuse, which involves actively inflicting physical or mental injury on a minor, child neglect in Florida involves a failure or omission to provide children with basic care, supervision and services necessary to maintain the child's physical and mental health.
Per F.S. 827.03(e), that could mean failure to provide food, nutrition, clothing, shelter, supervision, medicine and medical services that a child would need or that a reasonable person would consider essential for that child's well-being. It could also mean failure to take reasonable steps to protect a child against abuse, neglect or exploitation.
Child neglect can be charged as a single act or based on some repeated conduct.
For one Hollywood man, it was a single incident that resulted in a child neglect arrest.
According to The Sun-Sentinel, Wallace J. Kahn, a 36-year-old with an alleged history of DUI and child welfare issues, was discovered by passers-by semi-conscious with an alcoholic drink in one hand and a crying boy in a stroller seated next to him.
It was around 10 p.m., just outside the Habano BarCafe. The group became concerned about the welfare of the child. They watched as he reportedly tried to sit down in a chair, but then fell over backward when he leaned back. He then got up off the ground, made his way to the stroller and took out a bottle of vodka and a bottle of orange juice, pouring both into a single cup. He then allegedly passed out in another chair. One witness told investigators his eyes were rolled back into his head.
The boy started crying, but Kahn reportedly did not rouse. Those nearby, out of concern for the boy, provided him with water. When they tried to wake Kahn to give him water, he reportedly did not wake up. That's when the group called police.
Officers on scene smelled alcohol on Kahn and found a half-empty bottle of vodka in the stroller, plus the drink in the cup on the table in front of him.
Inside the stroller, responding officers said they found no diapers, food, drinks or clothing and the young child was not strapped in. Police were able to wake Kahn, who told them the boy's mother was in jail. He refused to give them the names of anyone who could come and get the child to care for him until he was sober.
He was arrested for child neglect. Officers noted he had two prior convictions for driving under the influence, involuntary incarceration for substance abuse and previous involvement with the Florida Department of Children and Families' child protective services.
Kahn was first transported to a local hospital, medically cleared and then booked into the Broward County Jail. His son, meanwhile, was taken into protective custody.
Had Kahn not had a child with him, he likely would have been charged with being drunk and disorderly, if he had been arrested or cited at all. What made his actions criminal was that he had assumed the responsibility of caring for the child and then failed to provide for his basic needs.
Under the statute, one need not necessarily be a parent but any "caregiver." In this case, because the child did not suffer great harm, the crime is considered a third-degree felony, punishable by up to five years in prison.
However, had the child suffered injury, it could have been charged as a second-degree felony, punishable by up to 15 years in prison.
It is not necessary for prosecutors to prove that child neglect defendants intended to cause the child great harm. They must, however, prove at least the child acted with culpable negligence, which means proving reckless disregard for human life or the safety of other persons exposed to its dangerous effects.
An arrest for child neglect could also lead to involvement of child services, restrictions on child visitation and even loss of child custody. This is why it's important to contact an experienced criminal defense lawyer.
Call Fort Lauderdale Criminal Defense Attorney Richard Ansara at (954) 761-4011. Serving Broward, Miami-Dade and Palm Beach counties.
Additional Resources:
Drunken dad unconscious while son in stroller on street, Hollywood police say, April 5, 2016, By Wayne K. Roustan, The Sun-Sentinel
More Blog Entries:
South Florida DUI Manslaughter Arrest for Cardiologist, April 1, 2016, Broward Criminal Defense Lawyer Blog