After 3.5 hours of deliberations, a Broward County jury acquitted a Pembroke Pines man of molesting his two stepdaughters three years ago, as they had accused. The 52-year-old was facing a possible sentence of life in prison if convicted on the charges, which included four counts of capital sexual battery, eight counts of lewd and lascivious molestation and a single count of lewd and lascivious conduct.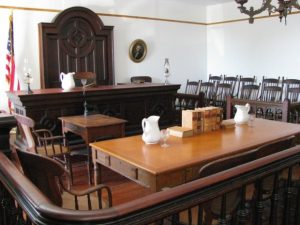 In closing arguments, prosecutors asserted there was no possible way defendant could innocently explain the conduct the two girls described. The accusers, now ages 11 and 14, alleged defendant touched them inappropriately, bathed with them and one claimed he shaved her. Prosecutors claimed there was no justification for any of this.
As our Broward defense attorneys know, one would have a difficult time justifying such actions – if such actions were proven. However, the facts of this case persuaded jurors to find there was a lack of proof these incidents actually happened in the first place. Perhaps a significant part of that was the fact that the allegations didn't surface until the divorce proceedings filed by their mother were nearing an end. The pair reportedly had a brief marriage which was also tumultuous. The girls say they didn't come forward initially because they did not understand that the contact he was initiating was unusual. Defense attorneys, meanwhile, assert the story was dreamed up by the girls' mother as a way to escape from the marriage without jeopardizing her immigration status. 
The couple met in Columbia, where the girls and their mother resided, before moving to Hialeah four years ago. It was at that time, the girls said, that the alleged abuse began.
The girls' mother told jurors she attempted to get her husband to stop touching the girls, and he would respond by either physically pushing her or accusing her of having a twisted mind to think he would be capable of such acts. He accused a police detective of misinterpreting his actions, which he said were in no way sexual.
Defense attorneys also took aim at the tactics employed by investigators in questioning the defendant. They referred to the interview as involving "leading questions" intended to fit the narrative of the girls' mother, who is facing her own charges related to the conduct, including child neglect and failure to report the alleged abuse. The couple has since divorced. It's unclear whether her criminal trial might be affected by her now ex-husband's acquittal.
Defendant, who has been in police custody since his arrest three years ago, has since been released.
Under Florida law, specifically F.S. 794.011, sexual battery involves any penetration or union with the sexual organ of one person's with another (or an object with the sexual organ of another) that involves a victim who did not consent, could not consent (by way of age or mental or physical incapacity). The crime is increased to a capital felony, which warrants a sentence of life imprisonment, when the offender is 18 years of age or older and the alleged victim is younger than 12.
In many of these cases, the proof burden on prosecutors is significant, and yet relies heavily on the word of one person – often a child – against that of another. The accuracy of child witness testimony, once accepted as a given in court proceedings, started being seriously called into question in the 1980s and 1990s following a series of sensational child abuse cases that hinged largely on child witness testimony – later proven unequivocally false. Adults who were clearly innocent had their lives torn apart by accusations of heinous conduct for which they were later exonerated.
Questions that may be raised include whether the child is suggestible (more common with younger children). This is why the questioning techniques of detectives and others involved must be carefully scrutinized by sex crimes defense attorneys.
Call Fort Lauderdale Criminal Defense Attorney Richard Ansara at (954) 761-4011. Serving Broward, Miami-Dade and Palm Beach counties.
Additional Resources:
Jury acquits Pembroke Pines stepdad of molestation charges, Dec. 9, 2016, By Rafael Olmeda, Sun Sentinel
More Blog Entries:
Algorithms Replacing DNA Testing in Some Criminal Cases, Nov. 30, 2016, Broward Sex Crimes Defense Lawyer Blog