Drug trafficking is a serious offense in Florida, and it can lead to decades behind bars for those convicted. The failed War on Drugs for years pushed this arcane agenda that often led to even low-level offenders serving many years in prison. Today, even as some of those minimum mandatory penalties for possession have been rolled back, dealers of illicit drugs still face hefty punishment. Additionally, as addiction to heroin and prescription opioids has become epidemic nationally, prosecutors are increasingly looking to hold responsible doctors and dealers for fatal overdoses. That can mean a possible life sentence for simply writing a prescription or a single, low-level drug deal.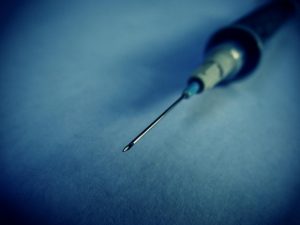 That's what happened recently in Palm Beach County, where a federal jury sentenced a 25-year-old man to 30 years in prison for supplying a 23-year-old man the dose of fentanyl on which he later fatally overdosed. In what is believed to be the first federal prosecution of its kind, The Sun Sentinel reported jurors found the defendant, Christopher Massena, criminally liable for the death of the other young man.
In this case, the fentanyl sold to the decedent was reportedly 50 to 100 times more powerful than the heroin the victim believed he was buying. This, alleged prosecutors, displayed a "total disregard for human life," warranting the three-decade sentence. The U.S. District Judge additionally ordered the defendant to serve three years of supervised probation upon his release and to pay restitution to the victim's parents in the amount of $5,000. 
Defense attorneys in these drug crime cases may have a number of viable defenses, but they must be carefully researched and skillfully presented. Anytime the case involves the death of another person, the proceedings are bound to be emotional. But that should not dictate the outcome.
Here, the defense argued Massena never intended to kill anyone and what's more, he didn't supply the dose of fentanyl that ultimately killed the victim, who was a heroin addict. The defense additionally posited that decedent was at least in some part responsible for his own death because he was a heroin addict. Prosecutors countered that this last argument was "offensive."
Decedent had reportedly been buying heroin and other drugs from defendant for approximately a month prior to his death and, according to prosecutors, Massena knew his buyer was addicted to several powerful substances. Further, prosecutors insisted the evidence – specifically, text messages – showed decedent thought he was buying heroin, not fentanyl, the night he died.
After his death, authorities seized decedent's phone and discovered evidence that Massena was his dealer. Investigators then initiated an undercover operation and allegedly purchased heroin from Massena on four separate occasions. That gave rise to a separate case and charges for which Massena had already pleaded guilty when jurors in August found him guilty of supplying the drugs involved in the fatal overdose.
Prosecutors also presented evidence of a recorded conversation between Massena and another purported client, who complained of a non-fatal overdose. Massena is heard on that call laughing at the news.
Parents of the decedent, Christian Hernandez, said in court they hoped Massena's conviction would lead to other federal cases like it in order to hold drug dealers accountable. Hernandez was found dead by his mother reportedly very shortly after he injected the fentanyl.
At the sentencing hearing, defense lawyers sought the minimum allowable 20 years, who prosecutors argued for more than 33 years. Evidence of Massena's prior criminal record, which goes back 10 years, beginning when he was 15, was also considered.
Prosecutors also presented a number of recent statistics indicating Palm Beach County drug overdoses have spiked 425 percent, with that county having a higher rate of drug deaths than either Miami-Dade or Broward. Law enforcement officials commented to The Sun-Sentinel that they hoped drug traffickers would pay attention to this case and the kinds of legal consequences they could face if convicted of this type of charge.
Call Fort Lauderdale Criminal Defense Attorney Richard Ansara at (954) 761-4011. Serving Broward, Miami-Dade and Palm Beach counties.
Additional Resources:
Drug dealer gets 30 years in prison for supplying fentanyl in fatal overdose, Dec. 2, 2016, By Paula McMahon, The Sun Sentinel
More Blog Entries:
Report: Years of Delays on Thousands of Possible Wrongful Convictions, Nov. 23, 2016, Fort Lauderdale Drug Trafficking Defense Lawyer Blog