Under Florida's controversial new "red flag" law, passed after the deadly shooting at a Parkland High School, law enforcement agencies in Broward lead the state in arrests for violations.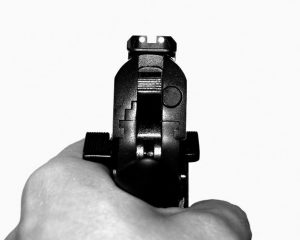 The Red Flag gun law was passed March 5th, designed to allow local law enforcement agencies to seize weapons from individuals who suffer from emotional or mental health issues or those who display certain problem behaviors that indicate posing a direct danger to others. Florida is one of just a few states to pass such a law, and many have been critical of it as a knee-jerk reaction.
From the standpoint of a criminal defense lawyer, the concern is individuals who have committed no crimes may be targeted by law enforcement in a manner that not only infringes upon their Second Amendment rights, but could make them vulnerable to arrest – not only for this, but potentially other unrelated charges. Throughout this process, our goal is to ensure our client's Fourth Amendment rights (shielding against unreasonable search and seizure) are fiercely protected. It is unlawful for any evidence obtained from a lawful search to be introduced into court (this evidence is often referred to in legal terms as "fruit of the poisonous tree").  These searches may lead to evidence used to assert another crime – but only if that evidence was gleaned lawfully.
According to The Sun Sentinel, nearly two months of the new law going into effect, police agencies in Broward, including the Broward County Sheriff's Office, had obtained a total of 34 orders to remove guns from the possession of individuals considered to be at risk of harming themselves or others. The newspaper surveyed law enforcement agencies throughout the state, and 18 of the state's 20 districts responded, including all the larger ones. Broward had obtained the most of these orders by far; compare the 34 obtained by Broward to the 4 obtained in Miami-Dade during that same time frame. In Tampa, law enforcement obtained three such orders. In Orlando, the site of the Pulse nightclub shooting, there were six (the second-highest in the state).
A circuit judge in Broward surmised that law enforcement in Broward were under intense pressure after a number of perceived "misses" with regard to the accused Parkland shooter, who allegedly shot and fatally wounded 17 teenagers at Marjory Stoneman Douglas High School on Valentine's Day. As such, the judge opined, law enforcement agency leaders are pushing for a visible show of community protection.
The Broward County Sheriff's Office in particular has the most red flag seizures of any other agency in the state – 15. The rest of the county's count came from police agencies in Fort Lauderdale, Plantation, Sunrise, Coral Springs, Coconut Creek, Miramar, Pembroke Pines, Plantation and Lighthouse Point. A spokesman for the agency said it has nothing to do with numbers, but rather safety for the community.
Some criminal defense attorneys in Florida say they intend not only to seek dismissal of the cases brought against their clients under these provisions, but challenge the new law as unconstitutional. For instance in one case out of Pembroke Pines, a teenager who allegedly posted a comment on social media that was reported to police was called in for questioning by police for more than two hours, during which authorities questioned her about a wide variety of topics, including her love of the hit show, "Vampire Diaries."
In another case, dismissed last month, a student with the University of Central Florida wrote on a social media site that he was a single life-altering event away from having the courage to shoot up a school. However, that individual's defense attorney says the statement was falsely attributed to her client.
Thus far, there has only been a single arrest for failure to comply with the Red Flag protection order. He is accused of refusing to comply with a risk protection order, which is a felony punishable by a maximum five years in prison.
Our criminal defense attorneys in Fort Lauderdale are committed to fighting to protect your rights and pursing the least possible severe outcome in the case against you.
Call Fort Lauderdale Criminal Defense Attorney Richard Ansara at (954) 761-4011. Serving Broward, Miami-Dade and Palm Beach counties.
Additional Resources:
Broward leads state in seizing guns under 'red flag' law passed after Parkland school shooting, April 26, 2018, By Rafael Olmeda, The Sun Sentinel
More Blog Entries:
New Florida "Red Flag" Law Allows Police to Seize Guns, Arrest Those Who Refuse, April 20, 2018, Fort Lauderdale Criminal Defense Attorney Blog