The Broward County Sheriff's Office has come under scrutiny after it was revealed a man arrested on charges of sexually assaulting a juvenile last year was charged earlier this month with armed kidnapping and sexual battery of another person in 2003. That case had remained cold for 15 years.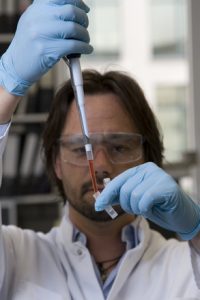 At the time, the woman reported to police she was walking on South State Road 7 one night in late December when an unknown man approached with a gun and threatened to shoot her if she struggled or made a scene. She then said the man forced her to a nearby car dealership and sexually assaulted her repeatedly inside a vehicle. The woman survived the attack, reported it to police and a rape kit was performed and submitted to the crime laboratory at the Broward County Sheriff's Office. But nothing happened. Defendant has a lengthy criminal record and documents from the Hollywood Police Department show their agency received a crime lab report from Broward in 2006 indicating a routine search of their national DNA database had returned a possible lead in the 2003 case with this particular defendant. It's unclear why neither agency followed up.
A 2014 audit of practices at the Hollywood Police Department, according to NBC Miami, revealed the agency had dozens of sexual assault evidence kits stowed away in a locked evidence room, rather than submitted to a crime laboratory. Once the audit was finished, two arrests were made in the two dozen cases that were reviewed. The chief reported at the time that he was establishing a special unit solely to handle rape kit analysis. 
As the rise of the #MeToo movement gains steam, we may see an increasing number of sexual assault crimes filed and having a stronger chance of conviction. That could mean a fair number of older cases too.
Broward criminal defense attorneys know there are a number of challenges when it comes to defending a years-old case. One could argue the defense may be prejudice because of a long delay in the charges. Memories fade. Potential witnesses die or can't be located. Health, eyesight and other issues may make it tougher for participants to full cooperate.
All these arguments were overruled in the case against comedian Bill Cosby, who was recently convicted of sexual assault in connection with a 2004 case. But part of the reason that case was able to proceed as it did was because Pennsylvania (the state where he was tried) has one of the lengthiest statutes of limitations on these crimes – 12 years. Some legal analysts have argued in that case an appeal based on the Sixth Amendment guarantee to a trial without unnecessary delay; much of the evidence collected in the 2018 case was gathered shortly after the 2004 incident.
But states around the country have been lengthening their statute of limitations on sexual assault crimes.
Florida law has no criminal statute of limitations on first-degree felony sexual battery crimes where victim is a minor. Otherwise, criminal action must be filed within four years of the date of the incident. There is an exception made for cases that rely on DNA analysis, which allows prosecutors to discover the identity of the perpetrator at a far later date. In those cases, the statute of limitations is one year from the time the DNA evidence is discovered – even if it's after the ordinary statute of limitations.
Call Fort Lauderdale Criminal Defense Attorney Richard Ansara at (954) 761-4011. Serving Broward, Miami-Dade and Palm Beach counties.
Additional Resources:
Stolen Wallet, DNA Evidence May Solve Hollywood Sexual Battery 15 Years Later, May 1, 2018, NBC Miami
More Blog Entries:
Fewer Florida Death Sentences Post-Unanimous Jury Rule, April 12, 2018, Broward Criminal Defense Attorney Blog