There are many scenarios wherein panicked people "toss the drugs" – when they are being chased by police, when law enforcement is at their door, when they fear they are about to be searched. What we are obliged to inform you as criminal defense attorneys is that if you make any attempt to tamper with evidence under Florida law (which is essentially what "tossing the drugs" is in these scenarios), you would be facing a third-degree felony charge (up to five years in prison) for this alone, per F.S. 918.13.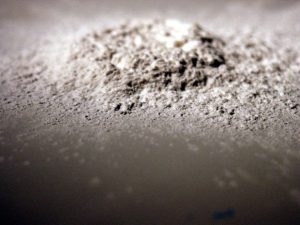 It really is often a bad idea, and you'll likely never hear an ethical Broward criminal defense attorney give you the green light to "toss the drugs," – whether for yourself or a loved one.
However, the outcome of a 1999 case of Stanton v. State, wherein a conviction for cocaine possession was overturned, is worth a mention in this context. 
Intent Matters in Temporary Drug Possession Cases
According to court records in the case, defendant had just been released from prison on a prior drug charge and was in Key West during a festival. While there, he was approached by a drug dealer who asked "what are you looking for?" The implication was that he had drugs available for purchase. Defendant repeatedly declined this offer. The dealer then reportedly handed defendant a crack cocaine rock, indicating it was "on the house." Such an exchange might seem strange, except when you consider that dealers profit when their clients are addicted. It's likely the dealer expected to profit from the "giveaway" in the long run, and the dealer allegedly indicated if defendant would like more, he should return.
Defendant had a long time cocaine problem, and because he was trying to stay clean, decided to turn the dealer in to the authorities. He accepted the drugs and then approached the first police officer he could find.
Although there is dispute about the exchange that ensued, defendant said he wanted to help police to arrest the drug dealer, perhaps by acting as an undercover buyer. Instead, the police officer arrested defendant for cocaine possession, declining to take up his offer of assistance in working with police to apprehend the dealer. Prosecutors took the position that regardless of the circumstances regarding defendant's possession of the drug, the fact that he physically had it was evidence enough of his crime.
The trial court agreed and he was convicted. However, Florida's 3rd District Court of Appeal overturned, finding it not unlawful for a person to take temporary possession of an illegal substance for the sole purpose of turning into authorities, particularly when there is evidence the individual promptly followed through with this intent or attempted to do so. The court gave the example that if a person discovers drugs washed up at a beach and then takes possession of it to turn it over to authorities, that person has not committed a crime. Temporary possession for this purpose is not unlawful.
The court went on to say that, "If a parent discovers contraband in possession of his or her child and disposes of it, we do not think the law criminalizes the parent's temporary possession."
Fort Lauderdale criminal defense attorneys think this particular point is worth highlighting. If the authorities are knocking at your door and you have reason to believe they are there to investigate a drug crime and you in turn dispose of the drugs for the purpose of hiding it from them, that can be considered tampering with evidence – a felony. However, if you are not attempting to conceal evidence and are simply disposing of the drugs, then it is not considered a criminal act, per the 3rd DCA's findings.
The court's findings were supported by several other cases in local district,s namely the 1985 Alaska Court of Appeals ruling in Adams v. State and a 1971 case out of California referred to as People v. Mijares. Specifically, the court noted that other courts have held there is no crime when someone temporarily possesses drugs "in order to make a legal disposition of it by throwing it away, destroying it or giving it to police."
Discuss Your Drug Arrest With a Florida Defense Attorney
Bear in mind: This was not a Florida Supreme Court decision, and as such, this finding might still be challenged in other appellate courts. However, the court clearly stated that the circumstances or motive for taking possession of the drug are relevant factors in considering whether the crime of possession has been committed, and are worthy of consideration by a jury.
Although prosecutors correctly argued in this appeal that this challenge of evidence sufficiency wasn't appropriately raised at trial, the Florida Supreme Court held in two separate cases in the 1980s that a conviction based on a crime wholly unsupported by evidence amounts to a fundamental error. As that was the case here, the court overturned the conviction and discharged the defendant.
Call Fort Lauderdale Criminal Defense Attorney Richard Ansara at (954) 761-4011. Serving Broward, Miami-Dade and Palm Beach counties.
Additional Resources:
Stanton v. State, Dec. 23, 1999, Florida's 3rd District Court of Appeal
More Blog Entries:
Miami Police to (Mostly) End Arrests for Marijuana Possession, Sept. 29, 2018, Fort Lauderdale Drug Possession Defense Attorney Blog