In a single recent year, Florida law enforcement agencies received 105,700 reports of domestic violence. More than half of those, 63,200, resulted in an arrest. It's known to be a relatively under-reported crime, but there are a fair number of cases that go to trial wherein the alleged victim refuses to cooperate or testify. It is a myth that prosecutors cannot move forward on these cases or that they cannot sometimes win them. It often depends on the independent evidence available – and the strategy employed by your Florida domestic violence defense attorney.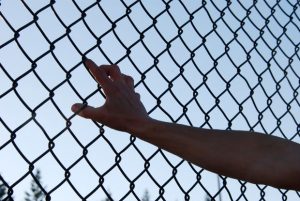 Let's consider the case of Baker v. State, an appeal before Florida's Second District Court of Appeal back in 2007. Defendant had been convicted of felony battery for accusations that he attacked his girlfriend, who had called 911 to report the defendant had bitten her and took her phone "and stuff." She said she did not require medical attention. A police officer was dispatched, observing and photographing what appeared to be a small bite mark on victim's arm.
Would this be enough to secure a conviction? 
Alleged Domestic Violence Victim Refuses to Cooperate
At the trial, the police officer authenticated the photograph, but did not testify as to the conversation he had with the victim, except to say she was crying. The victim herself did not testify at the trial (having refused) and thus there was no testimony presented about the circumstances that led to the bite.
Prosecutors presented the 911 audio from the victim, the officer's testimony of her demeanor and the photograph of the bite mark. The defense team moved for acquittal, which was denied by the trial court, which convicted defendant of battery, pursuant to F.S. 784.03. Although the offense would have been considered a misdemeanor (first-degree, punishable by up to one year in jail), it was ranked as a third-degree felony because defendant had a prior conviction.
On appeal to Florida's 2nd DCA, defendant argued his motion for acquittal should have been granted because neither the evidence nor allowable inferences from evidence were sufficient to sustain a conviction and his Sixth Amendment right to confront a witness was violated with the introduction of the 911 audio without the testimony of the alleged victim. He further argued a motion for a new trial should have been granted based on newly-discovered evidence.
Appeals Court Reverse Battery Conviction for Lack of Evidence
The appellate court found prosecutors lacked prima facie evidence to establish this charge beyond a reasonable doubt and thus failed to meet its burden. Two reasons for this: To prove the crime of battery, one must show the alleged touching was both intentional and against the victim's will. The state's case was deficient, the appellate court ruled, "primarily because the victim did not testify." The evidence from her was limited to that 911 call, and remarks the victim made to the operator fell short of establishing the necessary proof the biting was not consensual and that it was intentional by the defendant.
The battery conviction was reversed and the sentence vacated.
This is not to say that the state absolutely cannot win a Florida domestic violence case wherein the victim refuses to testify. But as our Fort Lauderdale domestic violence criminal defense attorneys can explain, it does make their case that much harder. Regardless, these are extremely serious charges, so if you are arrested and accused of battery, say nothing to police before speaking to an experienced defense lawyer.
Call Fort Lauderdale Criminal Defense Attorney Richard Ansara at (954) 761-4011. Serving Broward, Miami-Dade and Palm Beach counties.
Additional Resources:
Baker v. State, 2007, Florida's Second District Court of Appeal
More Blog Entries:
Hollywood Police Target Domestic Violence Offenders, May 1, 2017, Fort Lauderdale criminal defense lawyer Blog