When the police place a suspect under arrest on suspicion of drunk driving, they will likely tell the suspect that they must take a breath test to determine if their blood alcohol level is above the limit. This machine is what most people still refer to as a Breathalyzer.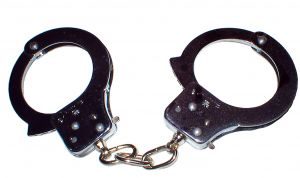 This is actually the brand name of alcohol breath testing machine that was developed in the 1950s and used for a number of years. Basically, this is an old trademark that has become a generic term for alcohol breath testing machine.  These days, police forces are much more likely to use a machine made by CMI called the Intoxilyzer, a machine made by Draeger, or an Intoximiter EC/IR II.  The Broward County Sheriff's Office, for example, uses the Intoxilyzer 8000.  This is part of their Breath and Alcohol Testing (BAT) Unit. Many people, including some attorneys that are not really experienced in fighting DUI charges, assume that if you blow into the machine and test over the legal limit of 0.08 grams of ethanol (drinking alcohol) per hundred milliliters of blood.
According to a recent news article from Click Orlando, a woman was arrested and took a breath alcohol test.  Authorities allege the 23-year-old defendant was driving under the influence of alcohol with two of her minor children in the car.  Police received calls that placed her headed towards West University Avenue when she drove onto the sidewalk.  When the finally caught up to her and tried to pull her over, she allegedly did not stop, and they needed to use a helicopter to locate the suspect.
After they were finally able to stop the suspect, she showed what officers called obvious signs of intoxication.  She was charged with child endangerment and drunk driving.  At the station, she took the alcohol breath test and allegedly blew a 0.318.  It should be noted that despite the seriousness of these charges, she is presumed innocent unless and until she is found guilty beyond a reasonable doubt by a judge or jury in a court of law.
One thing to keep in mind is that there are a lot of ways to challenge the result of breath alcohol testing machines, as our Broward County DUI defense attorneys can explain.   The breath-testing machine must be properly calibrated and checked for accuracy.  This brings up a good point that accuracy and calibration are not the same thing, even though most police officers on the stand do not realize this.  For example, if you get on a scale over and over again, and it always gives the same result, we could say this scale is perfectly calibrated.  However, what if the result is 10 pounds less than you really weigh?  While this might seem like a pleasing result, the scale is not accurate, though it is perfectly calibrated.
In order to make sure a breath-testing machine is accurate and calibrated, it must be checked against internal and external standards.  External standards could be a dry gas simulator solution.  We have seen cases were officers around the county were using expired dry gas bottles and manually entering in the wrong date so the machine would accept the sample.  There are many other ways to challenge the results of a breath-testing machine.
Call Fort Lauderdale Injury Attorney Richard Ansara at (954) 761-4011. Serving Broward, Miami-Dade and Palm Beach counties.
Additional Resources:
Florida woman was nearly 4 times over DUI limit, police say, June 12, 2017, Click Orlando
More Blog Entries:
Boynton Beach Won't Drop Red Light Camera Traffic Violations, April 9, 2017, Fort Lauderdale DUI Defense Attorney Blog