According to a recent news report from TC Palm, Florida Representative Cary Pigman is now on probation after being convicted on DUI charges.  He pleaded no contest to a single charge of driving under the influence of alcohol.  He was not sentenced to any jail time, but he was sentenced instead to one year of probation.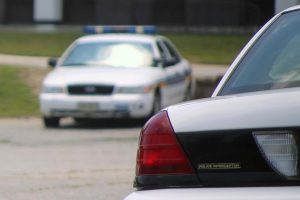 He also has his driver's license suspended for a period of six months and was ordered to pay a fine.  In his case, the fine was $500.  He was also ordered to complete 50 hours of community service and attend a traffic alcohol program with an emphasis on driving. Prosecutors said Florida Highway Patrol (FHP) troopers arrested him when they allegedly saw his vehicle drifting from its proper lane of travel. When they pulled him over, they administered what are known as standardized field sobriety tests (SFTSs) and determined there was probable cause to place him under arrest on suspicion of drunk driving. He took a breath alcohol test and it was determined in two tests that his result was 0.14 grams of alcohol per hundred milliliters of blood and 0.15 in the second test.  When he was performing the SFTSs, prosecutors said he was so off balance that he almost fell.  However, it should be noted that these tests are very difficult, even for someone who is completely sober.
While there may be reasons that it would be politically expedient for you to take quick plea deal, such as if you are a state representative, you may want to fight the charges with the help of an experienced Fort Lauderdale DUI defense attorney.
While many law firms like to get clients a quick plea deal, that may be best for the firm, but not for the client.  One thing to keep in mind is that if you get a first offense DUI conviction, you really want to make sure that it is your only DUI offense.  While it is never a good a idea to drive after drinking any alcohol, and everyone says that will never drive drunk again, the truth is that there is very high rate of recidivism in DUI cases.
If you are arrested on a first offense and take a quick plea, if you are arrested on a second offense DUI, you are not likely to get a good deal that time.  You will be much more likely to face jail time and need a vehicle breath alcohol ignition interlock device (BAIID).  This is not only very embarrassing, but is also going to cost you a lot to install and monitor each month.  It can often cost as much as $100 per month to monitor a BAIID in your vehicle.  This is not to say that it is never a good idea to take a plea, but you want to make sure you really discuss all options with your experienced DUI attorney, and you should choose an attorney that has a record of success in court fighting DUI cases and taking them to trial when necessary.
Call Fort Lauderdale Criminal Defense Attorney Richard Ansara at (954) 761-4011. Serving Broward, Miami-Dade and Palm Beach counties.
Additional Resources:
Florida Rep. Cary Pigman found guilty of DUI, June 9, 2017, By Isadora Rangel, TC Palm
More Blog Entries:
DUI Ignition Interlock Bill Passes Florida House Committee, April 19, 2017, Fort Lauderdale Criminal Defense Lawyer Blog