Violations of probation in Florida can be extremely serious matters.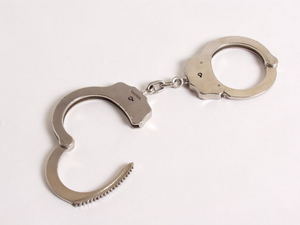 Many criminal cases are resolved through plea agreements that offer plaintiff an opportunity to avoid a lengthier jail or prison term by submitting to community control (i.e., probation). However, a person who does not abide by the terms of that probation could face severe repercussions – up to and including imposition of the full sentence they would have otherwise faced on the previous charges.
This is why probation violation cases need to be handled by an experienced criminal defense attorney. The stakes can be enormously high, and it's not a risk you want to take.

In the recent case of Cohen v. Florida, before the Florida Third District Court of Appeal, a defendant was recently sentenced to 25 years in prison after making a harassing, obscene phone call. Such an offense, while clearly illegal, would never garner anywhere near that much time in prison on its own. But the fact that it was a probation violation made the situation far worse.

F.S. 948.06 governs violation of probation or community control, revocation, modification, continuance, failure to pay restitution or cost of supervision.The statute allows individuals to be re-arrested for violations of terms and conditions of the probation (even if those alone are not criminal offenses). So for example, a term and condition of probation may be to refrain from using drugs and/or alcohol. A positive alcohol screening may be grounds for re-arrest and imposition of the previous sentence, even if consumption of alcohol is not in and of itself a crime for an over-21 adult who isn't driving. Those who are arrested on a probation violation can be held in pre-trial detention without bail pending a hearing on the issue.
In this case, the initial underlying crimes allegedly committed by defendant were burglary with a battery and sexual battery on a helpless victim. These kind of high-level felony and he could have faced potentially decades behind bars. Instead, he struck a plea bargain and was given eight years in prison, followed by two years of community control and another 10 years of probation.
In June 2013, defendant was released from prison, though he was on community control. However, in less than year, he was arrested and charged with a misdemeanor crime for making an obscene or harassing phone call.
Now normally, even as a first-degree misdemeanor, this charge could only garner up to one year in jail. However, this new misdemeanor arrest was a violation of his community control and probation, which barred him from committing another crime.
Two months after his arrest, the trial court conducted a probation violation hearing. Defendant would later concede he violated his probation by making an obscene phone call.
However, defendant contends state wrongly introduced evidence indicating he made ten separate unanswered phone calls to the same victim immediately after making the obscene phone call.
State also asserted defendant failed to submit to electronic monitoring and failed to participate in sex offender treatment.
Trial court revoked probation and sentenced defendant to serve 25 years in prison.
On appeal, defendant argued the state had never presented evidence of the fact that he failed to submit to electronic monitoring or that he failed to participate in sex offender treatment. Therefore, he asserted, the state didn't make its case on these points.
The appeals court actually agreed. However, it affirmed the trial court's ultimate revocation of probation and 25-year sentence because defendant did not prove he was prejudiced by these assertions because court could have – and in fact stated the intention to – revoke his probation and sentence him based solely on his violating probation by making an obscene, harassing phone call.
Call Fort Lauderdale Criminal Defense Attorney Richard Ansara at (954) 761-4011. Serving Broward, Miami-Dade and Palm Beach counties.
Additional Resources:
Cohen v. Florida, July 29, 2015, Florida Third District Court of Appeal
More Blog Entries:
Parents Criminally Charged When Children Access Guns in Florida, Aug. 3, 2015, Fort Lauderdale Criminal Defense Attorney Blog