A Palm Beach County man accused of DUI manslaughter and leaving the scene of a fatal bicycle accident received a sentence of 12 years behind bars, following his conviction on the latter charge this summer. He'd been acquitted of DUI manslaughter, the Palm Beach Post reported.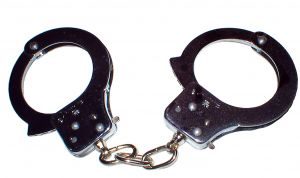 This case was in the headlines for a number of reasons, most obviously because it involved the death of a 65-year-old bicyclist. However, there was more to it. Initially, the defendant's girlfriend, who had been in the passenger seat, agreed to tell officers at the scene that she had been the one driving. The pair reportedly made the decision due to the fact her boyfriend had a prior conviction for driving with a suspended license, and they knew whatever sentence was to be received was harsh. She spent more than a year on house arrest before providing prosecutors with evidence – both emails and text messages shared between the pair – that indicated his alleged guilt.
The DUI manslaughter charge was a difficult one to prove from the outset because responding officers never tested defendant's blood-alcohol concentration at the scene of the crash, given that they did not believe him to be the driver. However, a change in Florida law pursuant to hit-and-run crashes means drivers who flee the scene of a deadly crash, per F.S. 316.027, face the same minimum mandatory sentence – four years – as someone convicted of DUI manslaughter, per F.S. 316.193. The change in law was meant to serve as an incentive to possibly impaired drivers to remain at the scene of serious crashes and render aid, as required by law. 
While four years is the minimum mandatory sentence one can receive for either of these offenses, it is far from the most, as this case underscores.
Even drivers who leave the scene of a crash involving serious injuries will face a third-degree felony, which is punishable by up to five years in prison.
Still, even when it seems the evidence is stacked against a defendant and acquittal is not possible, our Fort Lauderdale criminal defense attorneys have a number of strategies we can employ in an effort to convince the court to impose a lesser penalty. The first is a plea deal. This usually plays out through negotiation with a prosecutor to reach an agreement wherein defendant will plead guilty to a lesser charge (with lighter penalties) or where defendant will plead guilty to the charge, with an assurance that prosecution will support a lesser punishment.
However, if the case goes to trial and defendant is convicted, the court will consider both aggravating and mitigating circumstances when deciding which penalty to impose. Some common factors that may be considered include:
Whether defendant was the primary offender, or was an accessory (assisting the primary offender);
Whether this was defendant's first offense, or whether defendant is a repeat offender;
Whether the crime was committed under substantial duress or personal distress;
Whether offense was especially cruel or destructive or whether defendant is genuinely remorseful (and in the best case scenario, has taken steps where possible to address the issues that led to the crime or to repay the victim).
Trial can be a risky gamble, which is why so many South Florida criminal cases are settled before that point. However, our attorneys will vigorously fight for clients at every phase, not hesitating to take a matter to trial if it is in the client's best interests.
Call Fort Lauderdale Criminal Defense Attorney Richard Ansara at (954) 761-4011. Serving Broward, Miami-Dade and Palm Beach counties.
Additional Resources:
Odd twist: Victim and man sentenced for his death both had twins, Nov. 20, 2017, By Jane Musgrave, Palm Beach Post
More Blog Entries:
Benefits of Getting Your Florida DUI Reduced to Reckless Driving, Nov. 15, 2017, Fort Lauderdale DUI Defense Lawyer Blog