The Federal Trade Commission released a report earlier this year revealing Florida ranks No. 1 for complaints of fraud, and No. 2 for identity theft – the No. 1 fraudulent practice. From January through December last year, there were 270,000 complaints of fraud, amounting to 1,306 complaints of fraud per 100,000 population.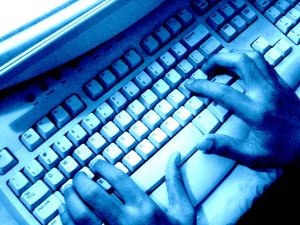 So it's no real surprise that our criminal defense attorneys are handling an increasing number of cases involving defendants accused of some type of fraud. As the FTC notes, the most common categories of fraud were:
Debt collection fraud;
Imposter scams;
Identity theft;
Phone & mobile fraud;
Bank and lending fraud.
These offenses can be charged at either the federal or state level, though they are more often federal cases because of the fact that many extend across state lines. Such was the case out of Fort Lauderdale involving four men accused of mail fraud. The Sun Sentinel reports the men were accused of participating in a sweepstakes mail fraud scheme that conned more than 100,000 people out of $25 million.
Federal prosecutors with the Department of Justice reported the group mailed massive amounts of letters to households across the country, informing recipients – falsely – that they were the winner of a substantial sweepstakes prize. All the recipient had to do was pay a fee – between $20 and $50 – to collect their prize money. The fees were made payable in cash, check or money order to one of several fictitious companies. The defendants then allegedly deposited the money into shell bank accounts, controlled by defendants. But their was no prize money, prosecutors say.
One of the men pleaded guilty to conspiring to commit mail fraud, a violation of 18 U.S.C. 1349, while the other three were found guilty of the same at trial. The statute holds that anyone who tries or conspires to commit any fraud or conspiracy shall be subject to the same penalties as someone who actually commits it. The offense carries a penalty of up to 20 years in prison.
In Florida, the White Collar Crime Victim Protection Act addresses everything from computer-related crimes to fraudulent practices to forgery and worthless checks. This provision of law stipulates that a felony that involves actions with the intent to temporarily or permanently deprive a person of his or her property or involves the commission of fraud or deceit. Such offenses can be deemed "aggravated" if there are:
More than one offense with the same/ similar intents, accomplices, victims, results or methods of commission;
Targeted 10 or more persons who are elderly;
Targeted more than 20 or more individuals total;
Targeted the state of Florida or any state agency or political subdivision;
AND thereby gains or tries to gain $50,000 or more.
In these cases, it's considered a first-degree felony. In addition to a maximum 30-year prison term, defendants can be ordered to pay up to $500,000 or double the value of what victims' lost – whichever is greater.
These are serious offenses that can raise complex legal challenges, but our Fort Lauderdale fraud defense attorneys know there are a number of viable defenses that can be employed to reduce the odds of a conviction, or at least result in less prison time. The men involved in this case, though they were facing up to two decades in prison, yet received 7 years, 6.5 years and 3.5 years, respectively. They will also be ordered to serve 200 community service hours, and they will be ordered to pay restitution to victims, though the final amount has yet to be calculated.
Call Fort Lauderdale Criminal Defense Attorney Richard Ansara at (954) 761-4011. Serving Broward, Miami-Dade and Palm Beach counties.
Additional Resources:
$25M sweepstakes mailer fraud sends four South Florida men to prison, Nov. 28, 2017, By Paula McMahon, The Sun-Sentinel
More Blog Entries:
Sober Home Owner Pleads Guilty to Health Care Fraud Conspiracy, Feb. 24, 2017, Fort Lauderdale Fraud Defense Lawyer Blog