Outrage was spurred after a 16-year-old drunk driver received 10 years of probation following a fatal wreck in which four people were killed and two seriously injured.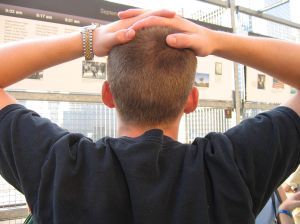 A psychologist at the trial testified that the teen, who lived on his own in a home purchased by his father, suffered from "affluenza," and was the entitled product of wealthy parents who reportedly never allowed him to suffer any consequences for his actions.
The teen driver was reportedly traveling 70-miles-per-hour in a 40-mile-per-hour zone when he collided with the broken down vehicle of a teen girl, whom two families had stopped to help. Two of the teen's passengers reportedly suffered severe and permanent brain injuries. The defendant's blood-alcohol content reportedly measured at 0.24 three hours after the crash, and prescription drugs were found in his system.
The teen could have faced up to 20 years behind bars for his DUI manslaughter arrest.

Instead, he will serve 10 years of probation, which will include several years of intense therapy in house arrest. If he violates the terms of that probation he will face up to 10 years of incarceration.
His father offered to pay the entire $450,000 price tag for the treatment.
In defending against the public backlash resulting from the lighter sentence, prosecutors pointed out that the whole goal of the juvenile justice system is rehabilitation – not punishment.
This is true, of course, and a good example of why it's always advantageous to keep cases involving youthful offenders in the juvenile system as opposed to the adult system.
It's important to point out though that this case does not represent the norm.
Teens in general and even young adults tend to believe they are invincible. It's this kind of attitude that might cause them not to take a DUI arrest seriously, despite the potential lifelong consequences of a conviction. A case like this serves to feed into that misconception. If this individual can walk away with probation after killing four and permanently injuring two, then what need is there to invest in an experienced lawyer?
The truth is DUI defendants assume a huge risk when they hire a cheap, inexperienced lawyer or when they rely on a public defender.
Florida has a zero-tolerance policy with regard to juvenile DUI law. So while an adult is adjudged to be intoxicated with a blood-alcohol level of 0.08 percent, a juvenile can be found guilty of a DUI with a blood-alcohol level of just 0.02 percent.
A teen driver with a blood-alcohol level of between 0.02 percent and 0.05 percent will lose their license for six months. That's assuming he or she has no prior record. Anything above a 0.05 percent BAC, and the driver risks loss of a driver's license until age 21.
If the teen driver is caught with anything above 0.08 percent, he or she can face adult consequences. If no one was hurt and you have no prior record, that could still mean up to a year behind bars.
If your attorney can argue to keep the case within the juvenile justice system, that is always best.
Keep in mind though that your lawyer will be in for an uphill fight on that issue if the DUI resulted in major property damage, serious injury or death. Never assume you will receive a lighter sentence simply because you are underage.
If you've been arrested, call Fort Lauderdale Criminal Defense Attorney Richard Ansara at (954) 761-4011. The Ansara Law Firm serves Broward, Dade and Palm Beach counties.
Additional Resources:
Rich Teen Gets Probation After Killing 4 in DUI Crash, Dec. 11, 2013, By Adrienne Cutway, Orlando Sentinel
More Blog Entries:
Holidays Rife With Domestic Violence Allegations in Florida, Dec. 15, 2013, Fort Lauderdale DUI Defense Lawyer Blog