One of the key pieces of evidence in many criminal Florida DUI cases is the breathalyzer test, typically conducted with a brand of machine known as the "Intoxilyzer." It is designed to measure a person's blood-alcohol content by analyzing particles released in one's breath.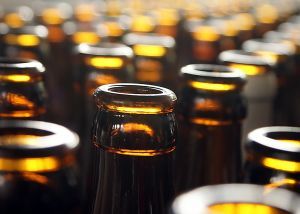 But the science behind the machines has been sketchy, and there have been more than a few successful challenges to admitting this evidence. This can have a profound impact on a case, as evidenced by the recent outcome in a South Florida DUI manslaughter case.
According to news reports, a fatal accident in Bonita Springs in 2011 set off an emotional, four-year legal battle. Much of it was centered on whether the court should allow the results of the driver's breathalyzer test, which indicated she had a blood-alcohol level of between .138 and .146 – nearly twice the legal limit of .08.

The crash occurred in the early morning hours after a night of barhopping. The driver had three passengers in her vehicle, the decedent being one of them. She was reportedly traveling 70 mph in a 25 mph zone and lost control of the vehicle as she attempted to negotiate a sharp turn. She careened off the road and slammed into a tree. One passenger, a U.S. Air Force Veteran and DePaul University student, was not wearing a seat belt and was thrown from the vehicle. He was pronounced dead at the scene.
The driver was not injured in the crash, but she was arrested several hours later on charges of DUI manslaughter, DUI bodily injury and DUI.
F.S. 316.193 addresses the penalties for these crimes. For example, DUI manslaughter carries a minimum mandatory penalty of four years in prison. Assuming the offender remains at the scene of the accident, it's a second-degree felony and one can get up to 15 years in prison.
DUI resulting in serious bodily injury is a third-degree felony, for which one can receive up to five years in prison.
And yet, this driver walked away: No jail or prison time, five years of probation (which will include two years of house arrest), and a three-year suspension on her driver's license, with exceptions for work privileges.
Although the article does not indicate the charge to which she pled, the fact that the charge was pleaded down at all is in large part, the prosecutor noted, to the fact the judge agreed to a defense motion to suppress breathalyzer evidence.
All the news article tells us of the evidentiary issues is there were alleged problems with the Intoxylizer device that raised questions about the validity of the results. This is not the first time these questions have been raised.
For example, last year a panel of judges in Orange County granted DUI defense lawyers increased access to software used in the Intoxilyzer 8000. The device is used uniformly across the state since 2006. But it's been the subject of much litigation since, with many challenges to its accuracy. For example, some independent tests revealed case where individuals blew readings that were not humanly possible. Although judges ruled there are a high percentage of the devices that show no such anomalies, that isn't strong enough evidence when we're talking about a person's civil liberty.
That ruling gave defense attorneys the right to inspect the code of the machines, but it hasn't stopped law enforcement from using them.
Prosecutors in the Bonita Springs case say there was other evidence aside from those breathalyzer results that indicated the woman was intoxicated. However, the significantly reduced penalty as a result of the plea shows how important this evidence is to such a case, and why it's so imperative for DUI defense lawyers to challenge it.
Call Fort Lauderdale Criminal Defense Attorney Richard Ansara at (954) 761-4011. Serving Broward, Miami-Dade and Palm Beach counties.
Additional Resources:
Bonita Springs woman gets no jail time for fatal crash, May 13, 2015, By Ben Brasch, News-Press
More Blog Entries:
"Revenge Porn" Soon to Become Illegal in Florida, May 10, 2015, Broward DUI Defense Lawyer Blog