A measure that would inject some common-sense into the impossibly stringent sentences imposed on young, non-violent offenders in Florida is gaining widespread support.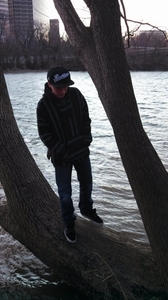 Passing by a vote of 37-1 in the Florida Senate, HB 99 would increase the use of civil citations for juveniles who run afoul of the law for crimes like trespassing or shoplifting. It would also grant law enforcement officers discretion to simply issue a warning and notify parents if a juvenile admits to committing a non-violent misdemeanor. The law even allows repeat misdemeanor juvenile offenders to participate in the civil citation diversion program, as opposed to limiting the option to first-time offenders.
The twin bill in the state senate is SB 378.
The effect of this legislation on the lives of minors could be huge.

Our Fort Lauderdale juvenile defense lawyers are aware of cases in which a conviction for a crime as a juvenile made it difficult for the offender to get back on the right path because it blocked many opportunities – from jobs to scholarships to student loans.
Currently, civil citation programs in Florida are limited to first-time offenders, and even then, only in 59 of the state's 67 counties. This measure would make it available to youth across the state, even after up to four offenses (though other lawmakers are asking to reduce that to three offenses).
Where the program is available, it's proven extremely popular and successful. For example, Miami-Dade County police divert more than 90 percent of first-time misdemeanors involving minors into the civil citation program. Pinellas County diverts nearly 80 percent.
But the problem is officers have zero discretion. Even if they think writing a ticket or issuing a warning is a more appropriate way to deal with a minor youthful offense, they sometimes have no choice but to make an arrest.
And that public arrest record can follow a youth for decades, especially in Florida, which grants the public broad access to criminal records. A Wall Street Journal article published last summer revealed the real consequences of these cases. It's very easy for anyone – employers, banks, college admissions officers and landlords – to pull up an arrest record instantaneously. However, those records often don't tell the full story of what happened. So a person who is never even convicted could still face these consequences.
One option is to request a record be sealed or expunged, but depending on the type of crime or how many arrests a teen has, that may not be an option.
And that's why this measure is so important. It gives police an option. It gives criminal defense lawyers more room in which to negotiate a fair outcome with prosecutors. It's a common sense solution to a problem we all understand: Youthful infractions.
People should not have to pay for the rest of their lives for making a dumb mistake as teenagers. This bill will help to correct the policies that make that the norm in Florida.
Call Fort Lauderdale Criminal Defense Attorney Richard Ansara at (954) 761-4011. Serving Broward, Miami-Dade and Palm Beach counties.
Additional Resources:
Youth Justice Bill Advances, April 23, 2015, By Ian Cummings, Sarasota Herald Tribune
More Blog Entries:
Dozens of Fort Lauderdale Criminal Cases Dropped, April 27, 2015, Fort Lauderdale Juvenile Defense Lawyer Blog