One might say the outcome of Xiaoqin Li's criminal case was a "happy ending" of sorts.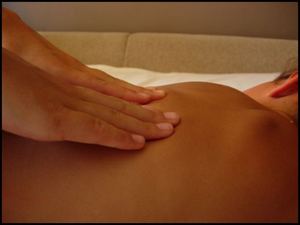 On the one hand, the former massage parlor owner did plead guilty to three criminal charges, including two for running a house of prostitution and another for money laundering. For that, she'll have to serve at least nine months in jail, followed by 10 years of probation, with the first year of that on house arrest with an ankle monitor. She also has to agree to forfeit nearly $200,000 in funds seized from the business.
On the other hand, she avoided a lengthy prison sentence. Had she been convicted at trial of all the charges against her, she faxed a minimum term of four years, or a maximum term of 35 years.
The 52-year-old defendant and her two employees were arrested after a long police investigation sparked by complaints from neighboring businesses that the women were providing more than massages. Specifically, Li and her employees were accused of performing sex acts for money after massages at the business, which catered almost exclusively to male clientele.

Detectives were able to confirm defendant was advertising these services on backpage.com, and was reviewed on a site called Rubmaps.com that rates experiences at local massage parlors. Those reviews reportedly detailed sex acts that women at the spa would allow or perform.
After receiving a court warrant, investigators were able to covertly gain entrance to the building after hours and install hidden cameras. Then, they watched those cameras. And from June 2013 through May 2014, police viewed the goings-on at the spa. They also interviewed at least a dozen customers identified through those videos. All but one admitted to either engaging in or being offered sexual services for money at the business.
One of the men was later identified as a police officer for Coconut Creek. He was later terminated from his position, but by agreeing to a special court diversion program, he was able to avoid criminal prosecution.
Also as part of the investigation, detectives reviewed the financial records of the business. Defendant claimed to earn about $920 a month in forms to the state department of revenue. However, her bank statements indicated she was actually taking in about $11,200 each month.
As part of her punishment, a judge ordered Li to turn over her license to practice massage, and she will not be allowed to work in any business that is beauty-related in Florida during the 10-year duration of her probation.
Prostitution arrests in Florida are fairly commonplace, but they are generally misdemeanors, as defined in F.S. 796.07.
However, for individuals who profit from the prostitution acts of others, the penalties are more severe. These persons may in some cases be referred to as "pimps," "madams" or, in cases where the prostitute is not a willing participant, "traffickers." People facing charges of this nature must contact an experienced prostitution defense lawyer because this is where charges can reach the felony level, and those convicted are facing years of prison time.
Call Fort Lauderdale Criminal Defense Attorney Richard Ansara at (954) 761-4011. Serving Broward, Miami-Dade and Palm Beach counties.
Additional Resources:
Ex-Boca spa owner pleads guilty in prostitution sting, avoids lengthy prison sentence, Sept. 15, 2015, By Marc Freeman, Sun-Sentinel
More Blog Entries:
Florida Doctor Acquitted of Pill Mill Murder, Guilty of Drug Sale, Sept. 18, 2015, Broward County Criminal Defense Attorney Blog