The 33-year-old Ohio father of a teenage girl was sentenced to two years in prison for an attack on a teen boy who had allegedly propositioned the 13-year-old girl while on a cruise ship off the coast of Florida.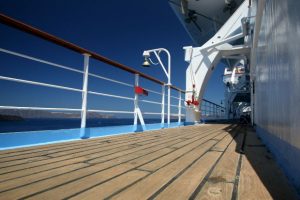 The incident occurred on an Independence of the Seas cruise ship back in the summer of 2015, where defendant and his family were vacationing. Defendant's brother-in-law reportedly overheard the teen boy, age 14, offer his daughter a key chain in exchange for giving him her virginity. Authorities then said defendant took no action to intervene when the 31-year-old brother-in-law grabbed the boy in the library of the ship, forced him to pull down his pants and simulated a sexual act on him.
He was arrested and later convicted on charges of child abuse and false imprisonment. Despite his repeated apologies to the court and insistence that he meant no harm, the judge pointed out the man had failed to apologize to the teen boy himself. 
Still, while the nature of the charges are quite serious and a conviction will no doubt be life-altering for this man's future, our Fort Lauderdale criminal defense lawyers know it could have been far worse. Although some might have viewed this from the outside looking in as a justifiable act given the teen's conduct, in the eyes of the law, he was in fact a child.
F.S. 827.03 details the crime of child abuse and neglect, including what constitutes as aggravated child abuse and neglect. Child abuse is defined as intentionally inflicting injury – either physical or mental – on a child. It could also mean actively encouraging another person to carry out those acts, knowing it will or could reasonably result in causing such injury to a minor. In this case, it is not clear that the teen was harmed to any great extent physically, but the court focused more on the "mental injury" aspect. Mental injury, as defined by the statute, is injury to the intellectual or psychological capacity of a child as evidence by a discernible and substantial impairment in the ability of a child to function within the normal range of performance and behavior. The law says that this assertion must be supported by expert witness testimony.
The statute also allows that someone may be convicted of aggravated battery on a child if they "willfully torture, maliciously punish or willfully or unlawfully cages a child." Defendants' conduct may fall into the realm of "malicious punishment."
A person who commits aggravated child abuse commits a felony in the first degree, which is punishable by up to 30 years in prison. Meanwhile, a person who knowingly or willfully abuses a child – even without committing great bodily harm or permanent disability to that child – still commits a third-degree felony. Under Florida law, that is a crime punishable by up to five years in prison.
Although the defendant in this case immediately made the boy apologize to his daughter, the incident in question occurred later, when the girl's uncle cornered the boy in the ship's library. Defendant reportedly stood nearby, watching and blocking the boy's escape.
His defense attorney asked the court to consider that defendant had no prior criminal record, was employed and played a secondary role in the attack.
Defendant's brother-in-law still has not yet gone to trial or taken a plea deal. He is charged with child abuse, assault, battery and false imprisonment of a child.
Call Fort Lauderdale Criminal Defense Attorney Richard Ansara at (954) 761-4011. Serving Broward, Miami-Dade and Palm Beach counties.
Additional Resources:
Father sentenced for attack on teen who propositioned daughter on a cruise ship, Jan. 30, 2017, By Rafael Olmeda, The Sun-Sentinel
More Blog Entries:
Palm Beach Couple Accused of Child Neglect, Drug Offenses, Jan. 2, 2017, Broward County Defense Lawyer Blog