The U.S. Department of Justice, as well as the FBI, made an official acknowledgement that almost every examiner in the FBI's elite forensic unit provided testimony that was inherently flawed in nearly all trials wherein they offered evidence against defendants in criminal cases for more than 20 years prior to 2000.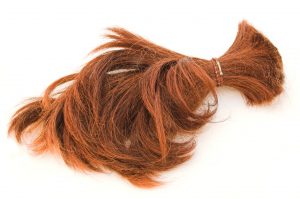 The Washington Post reported that specifically, of the 28 examiners who worked for the microscopic hair comparison unit, all but two overstated the forensic matches of the evidence in a manner that bolstered prosecutors more than 95 percent of the time – and that is just of the nearly 270 trials that have so far been reviewed by the Innocence Project and the National Association of Criminal Defense Lawyer. Within those cases, 32 inmates were sent to death row and 14 have either already been executed or they died in prison. Although the DOJ was quick to point out that this doesn't mean there weren't grounds for defendant to be convicted, but federal and state prosecutors in almost every state and D.C. are being issued notifications so they can determine whether there are grounds for appeals. Four defendants were exonerated prior to the review.
Our Fort Lauderdale criminal defense lawyers know this is huge, not only for these defendants who may be involved, but because juries often give great weight to the evidence and testimony presented by forensic experts. And yet, this isn't the first time these scientific methods have been called into question. It requires a great deal of skill and experience to challenge this kind of evidence, but findings like this give us even more tools to do so.
Problems with hair analysis have been long-suspected, and it isn't the only subjective, pattern-based forensic technique that has been problematic. Take bite mark comparisons, for example. Handwriting analysis is another highly-subjective form of forensics that has been called into question, yet has continuously been used in criminal cases. Polygraph tests were commonly used in cases, but they have since been deemed inadmissible. These kinds of issues have reportedly played a role in 25 percent of the DNA-exonerated cases dating back to 1989. With this new information having come to light, we know there was an inherent failure within the courts to ensure bogus scientific theories and methods weren't making their way into court, masquerading as legitimate.
FBI experts reportedly gave statements that indicated the matches were "near-certainty," when in fact there was no scientifically accepted standard for testing.
Although the original announcement was made two years ago, the fall-out is ongoing. As our criminal defense attorneys in Fort Lauderdale understand, the Wisconsin Center of Investigative Journalism revealed this flawed hair analysis was reportedly used in more than a dozen cases in that state.
Prior to 1993, the determination of whether scientific evidence should be allowed followed the "Frye" method, so named for the 1923 case of Frye v. U.S. That standard held that scientific evidence could only be admissible if it was generally accepted by the field in which it belongs. However, that decision also put judges – who are not trained scientists – in charge of evaluating the merits of scientific evidence. Then came the "Daubert" standard, which is more rigorous, but it still gives judges the authority to ascertain which scientific methods should be allowed, giving them free reign to determine which criteria should be given weight and significance.
When forensic evidence is a factor in your case, you need a dedicated Fort Lauderdale criminal defense lawyer to help you build a vigorous defense.
Call Fort Lauderdale Criminal Defense Attorney Richard Ansara at (954) 761-4011. Serving Broward, Miami-Dade and Palm Beach counties.
Additional Resources:
FBI admits flaws in hair analysis over decades, April 18, 2015, By Spencer S. Hsu, The Washington Post
More Blog Entries:
Court to Decide if Evidence Errors Require Drug Convictions to be Tossed, Nov. 5, 2017, Fort Lauderdale Criminal Defense Attorney Blog