According to a recent news story from the Sun Sentinel, the driver of Lamborghini was arrested after he allegedly drove the vehicle at 75 miles per hour, which was well above the posted speed limit, and then crashed into another vehicle.  The other vehicle was being operated by an Uber driver, who was 82-years-old at the time of his death.=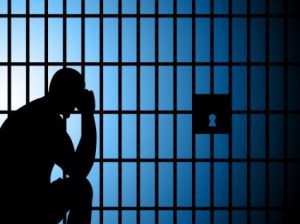 The driver of the Lamborghini turned himself in on charges of DUI and negligent manslaughter.  Authorities say defendant, who is 61-years-old, was at a Delray bar before the accident occurred. He was with his girlfriend at the time, who is now his wife.
Prosecutors produced a duplicate of his bar tab showing the couple had ordered many mixed drinks, and he allegedly had at least three Long Island Ice Teas prior to getting behind the wheel of his sports car.
When they left the bar, they drove in separate cars, and she followed him prior to the accident. When he was arrested, he was taken to Delray Medical Center where he was given a blood test, and it was alleged that his blood alcohol content was 0.15, which, if accurate, is nearly twice the legal limit of 0.8.
While is there are a lot more details given in this report, for the purposes of this blog posting, let's look at what it means to be arrested for DUI after a fatal accident.  It should be noted that this defendant has not been convicted of any crime in connection with this arrest is still presumed innocent unless and until he is found guilty in a court of law beyond a reasonable doubt, as that is the standard of proof required in a criminal charge.
One thing to keep in mind is that while many will think of a case like this as a manslaughter case, and it is in terms of maximum penalties, at the heart of the matter, it is a DUI defense case.  If you are sober, and you get in an accident that was your fault, you will likely be given a traffic ticket, and there will be no criminal charges filed.  If that accident resulted in the death of another person, the police will still not likely charge with any crime unless they can show you were driving in a reckless manner. This is different than mere negligence, as we see in the vast majority of car accident lawsuits.
However, if you were drunk at the time of the accident, and they can prove it, that changes everything, and you will likely be facing manslaughter charges. In order to get convicted of manslaughter, the prosecutor must prove the underlying DUI.  Without that, it's just bad driving, and while that may get you a ticket, it won't get you convicted of manslaughter.\
Even if you hire the top homicide attorney in the state, if he or she doesn't know how to defend a DUI charge, you will be in trouble.  For that reason, you want to hire someone who knows how to fight the DUI charge, because it is the crux of the problem.
Call Fort Lauderdale Criminal Defense Attorney Richard Ansara at (954) 761-4011. Serving Broward, Miami-Dade and Palm Beach counties.
Additional Resources:
Lamborghini driver was drunk and speeding in crash that killed Uber driver, 82, police say, June 14, 2017, By Adam Sacasa and Lisa J. Huriash, Sun Sentinel
More Blog Entries:
Intoxication Defense Presented in Broward Domestic Violence Trial, March 29, 2017, Fort Lauderdale Domestic Violence Arrest Lawyer Blog