Driving under the influence typically means driving under the influence of alcohol.  However, F.S. 316.193 also provides that one could be found guilty of driving under the influence of drugs.  This includes illicit street drugs and prescription narcotics.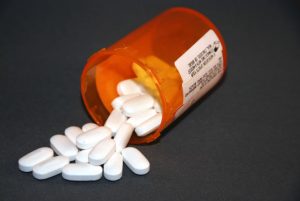 In the case of a DUI drugs in South Florida, it doesn't matter if you have a valid prescription or not.  If you do not have valid prescription, and you have the drugs in your vehicle or on your person at the time of your arrest, you could also be charged with possession of a controlled dangerous substance, but it would not have bearing on your DUI drugs charge. According to a recent news article from The Daily News, Tiger Woods allegedly told police he had taken Xanax and Vicodin on the night of his arrest.  As everyone has probably heard by now, Woods was arrested near his Jupiter home.  Police found him in his vehicle with the keys in the ignition and the brake pedal depressed.  He was allegedly asleep and had to be awakened by police when they arrived.  At first, everyone suspected he was drinking and driving, but then it was made public that he blew a 0.0 in a breath-testing instrument at the station house.  For this reason, he was charged with a DUI drugs. This arrest by the Jupiter Police Department occurred back on May 29, 2017.
First, it should be noted that despite his alleged admissions, he has merely been accused of a crime. He has not been convicted of any offense in connection with this recent arrest.  He is therefore presumed innocent unless and until he is found guilty in court of law beyond a reasonable doubt.  This could occur by taking a plea of guilty, pleading no contest, or being found guilty following a trial.
As our Palm Beach DUI defense attorneys can explain, it is a lot harder to prove a DUI drugs case than officers and prosecutors would like you to believe.  For one thing, if they want to determine if you are on drugs, they might give you a urine test.  This is a common way to test for drugs.  This might show that you have the metabolites of opioids in your urine, for example, but that is not the same as proving you were intoxicated by those drugs when you were behind the wheel.
After all, if you are taking opioids, you likely have a serious medical condition that requires you to take those pills.  This could explain your alleged behavior behind the wheel.  The is not say that you will never be found guilty, and there are of course no guarantees, except that if you take a quick guilty plea, you will be found guilty every time.
For this reason, it is important to remember that being arrested is not the same as being convicted, and there is a lot you can do to fight the charges with the help of experienced DUI drugs defense attorney who has handled cases like yours in the past.
Call Fort Lauderdale Criminal Defense Attorney Richard Ansara at (954) 761-4011. Serving Broward, Miami-Dade and Palm Beach counties.
Additional Resources:
Tiger Woods tells Fla. cop he took Xanax after DUI arrest: report, June 10, 2017, By Graham Rayman, Daily News
More Blog Entries:
Intoxication Defense Presented in Broward Domestic Violence Trial, March 29, 2017, Fort Lauderdale Domestic Violence Arrest Lawyer Blog