Spring break in Florida is something of a rite of passage for many college students across the country. They flock here for a brief, sunny respite from the mid-semester doldrums and flood the state's beaches and bars.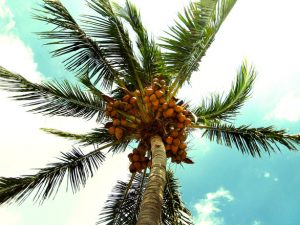 Many communities thrive off this yearly influx of younger visitors. However, state and local police are issuing stern warnings about what is expected of visitors here and what kinds of enforcement actions they can expect.
In particular, police are focused on:
Public drinking
Drinking and driving
Underage consumption of alcohol
Each of these are crimes under Florida law, and arrests for these offenses tend to spike during spring break.
Drug and alcohol use by drivers is perhaps the most serious issue. The Florida Department of Highway Safety and Motor Vehicles reports that in March 2016, there were 467 car accidents involving drunk drivers or drugged drivers in Florida. That breaks down to 15 a day. That's substantially higher than the monthly average.
When we look at two prime Florida spring break destinations – Broward County and Palm Beach County – we see the problem is especially amplified. Of the 3,595 crashes in Broward County, 27 were attributed to alcohol abuse and 17 of those were deadly. In Palm Beach County, officials tallied more than 2,410 crashes. Of those, 18 were fatal and alcohol was to blame in 17 of them.
Statewide, crashes are up overall – with 27,420 reported in 2013, compared to 35,700 last year.
If you are arrested for a DUI in Florida per F.S. 316.193, you are going to be facing down serious penalties, including license revocation, fines and quite possibly jail time. This is true even if you are a first-time offender. Specifically, you're looking at a minimum $500 fine, up to $1,000, plus a maximum of six months in jail. If you already have a prior DUI on your record, those penalties are increased to a maximum $2,000 fine and up to nine months in jail.
Plus, while they say, "What happens on spring break, stays on spring break," the reality is a drunk driving conviction is going to follow you on your permanent record for 75 years.
Not only is this going to impede your progress at school or work, it's going to botch future employment opportunities.
We recommend never simply agreeing to whatever deal prosecutors throw your way. They know people who come down on spring break don't have the time and the means to travel constantly to fight these charges. If you hire an experienced attorney early on, you may avoid having to constantly travel back-and-forth. We can often help our clients also avoid some of the worst of these penalties, depending on the situation.
It should be noted for those coming to visit that Fort Lauderdale police have issued a "Zero Tolerance Warning" for visitors. They want people to know the following actions are illegal:
Refusing to leave a bar or other establishment after being asked/ warned to do so.
Displaying or possessing fake identification.
Having an open container of alcohol in a public place that is not an enclosed structure.
Leaving a bar with drinks.
Being intoxicated and causing a public disturbance.
Behaving in a manner that is violent or threatening or fighting others.
Being indecent in public. This pertains to women exposing naked breasts and men exposing genitalia – including to use the restroom in public.
Drinking or sleeping on the beach.
Authorities are also putting establishments on notice that the legal drinking age is 21 and it is illegal to sell booze to anyone underage or buy it for them.
Call Fort Lauderdale Criminal Defense Attorney Richard Ansara at (954) 761-4011. Serving Broward, Miami-Dade and Palm Beach counties.
Additional Resources:
Florida cops announce Spring Break enforcement efforts, March 8, 2017, By Linda Trischitta, The Sun Sentinel
More Blog Entries:
Breathometer Maker Faces Sobering Truth: It Doesn't Work, March 6, 2017, Criminal Defense Attorney Blog