A South Florida computer expert starting out his decade-long sentence for a conviction of espionage has just been found guilty again, this time of underage sex trafficking.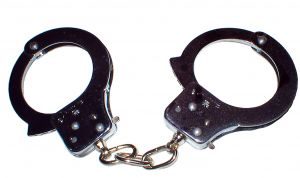 The Miami-Herald reports defendant was accused and ultimately convicted of exploiting girls who were underage – between 13 and 16 – for sex while he was working in Honduras for the U.S. Department of Defense. The crimes allegedly occurred between 2010 and 2014. Now 36, the former West Palm Beach native faces a minimum mandatory additional 15 years in prison, with the possibility of being handed a life sentence.
In a classic case of "what not to do when you're facing serious felony charges," the man represented himself during the Miami-based federal trial, which lasted for a month. The proceedings were marked by bizarre episodes. For example, although defendant was born and raised in the state of New York and spoke fluent English, he demanded the court provide him with a Spanish interpreter to help translate the proceedings. 
A defense lawyer who gave opening statements in the case (before defendant returned to representing himself) now says he will likely assist with an appeal of the sex trafficking conviction.
Trial started in February, after the judge denied repeated requests by defendant to delay the trial, insisting he was not ready to proceed. The judge appointed a defense lawyer, who was on standby for the duration of the trial, but did not participate other than to give an opening statement.
The judge accused defendant of "playing games" with the court.
Prosecutors called several alleged female victims to testify. They painted defendant who was smart and took advantage of girls in one of the poorest regions in the world. Specifically, several Honduran village girls testified they were lured to defendant's home with promises of money, food and shelter. He is accused of then exploiting them for sex, in some cases forcing them to take "vitamins" that made them lose consciousness. There were even a few cases in which he allegedly forced girls to "marry" him in ceremonies that were conducted in Arabic. However, defendant never filed any paperwork with officials in that country.
These incidents reportedly came to light after officials with the FBI received a tip and questioned one of the alleged victims. They then conducted a search warrant on his computer, and found child pornography dating all the way back to defendant's time as a military contractor in Iraq.
The criminal defense attorney who gave an opening statement during the trial insisted there was no evidence of wrongful sexual activity. Instead, he implied that these allegations arose following the espionage charges as a means to silence him about wrongdoing he may have learned about in Iraq. However, there was no actual evidence of this presented during the trial.
As far as the marriages to the underage girls, there were photographs of these ceremonies, and defendant didn't try to deny them. However, he asserted that his marriages – which were traditional Muslim ceremonies – were a pretext to assert he was engaged in sex trafficking, which he denied.
Jurors convicted him of nine counts, including sex trafficking of a minor, sexual assault of a minor and child pornography.
Call Fort Lauderdale Criminal Defense Attorney Richard Ansara at (954) 761-4011. Serving Broward, Miami-Dade and Palm Beach counties.
Additional Resources:
Ex-South Florida military contractor convicted of sex trafficking, March 8, 2017, By Jay Weaver, The Miami Herald
More Blog Entries:
Florida Lawmakers: Scrap Minimum Mandatory Sentences for Non-Violent Offenses, March 1, 2017, Felony Defense Lawyer Blog