An interesting legal debate has cropped up in Palm Beach County over a Facebook "like."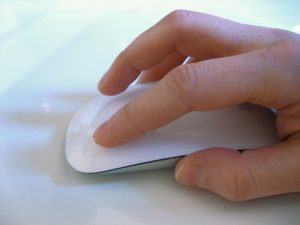 CBS 12 reports the defendant, Paul Maida, who has been linked to a deadly DUI accident in Boca Raton, has had his bond revoked for "liking" a post on his ex-girlfriend's Facebook page. The judge had ordered him not to have "contact" with his ex-girlfriend.
That woman is reportedly a key witness in the state's case against Maida, who is accused of striking a 66-year-old bicyclist in April 2014 on Yamato Road. Maida is accused of fleeing the scene, which carries it's own penalty in fatal crashes of a minimum mandatory 4 years in prison if convicted. Investigators say Maida eventually drove back to the scene of the crash, but only after switching seats with his girlfriend, who was reportedly not impaired. 
A judge in Palm Beach County overseeing his bond hearing ordered that if Maida was released on bond, the 31-year-old was to have no contact with his former girlfriend. That included through social media. He posted the bond and had been on house arrest.
But then, he "liked" a Facebook post of hers. Does this constitute contact? Both prosecutors and the judge determined "yes." It certainly doesn't help that Maida is also accused of having a dozen dead roses delivered to the woman's boss with a message to "deliver them to (the woman)," saying she will know who they are from.
The woman initially took the blame for the fatal car accident, and served a full one year on in-house arrest. However, she turned on him, and is now a key witness for the prosecution. Late last year, she reportedly turned in hundreds of e-mails to the state attorney as proof of her claim that she had not been the one behind the wheel that night.
Less than a month after the dead roses were delivered, she reported she was awoken in her home by a loud bang on the window. She discovered a note left on her car professing undying love. Soon after that is when she noted the Facebook like.
Our Palm Beach criminal defense attorneys know the judge likely took into account these multiple contacts – not solely the Facebook "like" – when making his decision. But in considering that action to be further evidence of "contact," it sets a troubling precedent for defendants who are under a "No Contact" order, whether due to domestic violence allegations or a situation such as this.
Obviously, had the defendant sent an actual note on social media, that would be considered "contact" – and one that would be easily traced back to his account. However, to classify a "like" as "contact" means defendants have to be extremely careful. For example, if a defendant with mutual friends "likes" a photograph posted by a third party but in which the alleged victim is "tagged," would that be considered "contact"?
These are legal questions that are not fully fleshed out in our courts. We will likely see these kinds of cases. An experienced Palm Beach criminal defense lawyer can help ensure your rights are protected.
Call Fort Lauderdale Criminal Defense Attorney Richard Ansara at (954) 761-4011. Serving Broward, Miami-Dade and Palm Beach counties.
Additional Resources:
Facebook 'like' lands suspect in fatal Boca crash back in jail, Aug. 26, 2016, Staff Report, Palm Beach Post
More Blog Entries:
Report: Domestic Violence Incidents Made Deadlier By Greater Availability of Guns, Sept. 24, 2016, Palm Beach Criminal Defense Lawyer Blog