A South Florida domestic violence arrest recently led to a reportedly huge break in a 26-year-old cold case.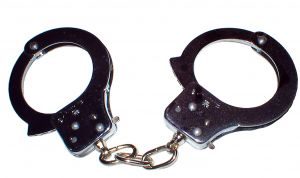 Joseph Zieler, 54, was arrested in August for allegedly shooting his adult son with an rifle. His was not seriously hurt, but Zeiler was facing a felony charge nonetheless. Because this was a violent felony charge, Zieler's DNA was entered into CODIS (Combined DNA Index System). Lab workers reported a "hit" – on a double homicide/ sexual assault that occurred in Cape Coral way back in 1990.
According to The News-Press, police believe Zeiler, who was 25 and lived in the area at the time, killed 11-year-old Robin Cornell and 32-year-old Lisa Story, at their home in Cape Coral. Story was the roommate and friend of Robin's mother, Jan Cornell.
Advancements in DNA technology have meant more cases are being resolved in this manner. A law passed in 2009 requires all felony defendants – regardless of whether they have actually been convicted – to have DNA samples entered into the national CODIS database.
Zieler's neighbor, talking to a reporter, said he believed Zieler to be a drug user, saying, "His eyes were like road maps with how bloodshot they were." However, he did not suspect he would be capable of something more sinister.
It was the incident with Zieler's son that set the case in motion. His 25-year-old son was reportedly admitted for emergency surgery following the shooting. The man's mother told police it was Zieler who shot her son. Authorities found him hiding in a shed, with the rifle by his side. He defended his actions against his son, saying his son is bigger than him and he was acting in self defense. Authorities arrested him anyway for assault with a deadly weapon.
His public defender entered a not guilty plea on his behalf in that case.
Story and Cornell were suffocated and sexually assaulted. Jan Cornell found the bodies of her daughter and friend upon returning home. Several items were missing from the house. Zieler was arrested several months later for dealing in stolen property, but it's not known if any of that property was ever linked to the murders.
It's important to point out that no case – even with DNA evidence – is ever a done deal for a prosecutor, and that's especially true with cold cases. What may prove more significant at this point is whether Zieler speaks to investigators and what information he offers – if any – in those discussions. This is one of the reasons our Fort Lauderale criminal defense attorneys urge defendants not to speak to police without their lawyer present.
Crimes like this may have been investigated by numerous different detectives at different times, so piecing all of that together in a comprehensive case can prove challenging for prosecutors. And while DNA evidence is deemed a valuable forensic tool, it can only prove so much. Additionally, there is always the possibility of cross-contamination at the crime lab. These facilities have been notorious for sloppy and even unethical practices.
Even when a case against a defendant is solid, whatever challenges a defense attorney can raise could improve the odds of a more favorable plea deal. A confession by a defendant without a defense lawyer present weakens those odds.
The bottom line is that a defendant facing a homicide charge – especially one this serious – must immediately seek legal counsel and avoid discussing anything with anyone until they have had a chance to consult with prosecutors.
Call Fort Lauderdale Criminal Defense Attorney Richard Ansara at (954) 761-4011. Serving Broward, Miami-Dade and Palm Beach counties.
Additional Resources:
Shooting of son led Cape police to an arrest in double murder case, Sept. 29, 2016, By Melissa Montoya and Frank Bumb, The News-Press
More Blog Entries:
FSU Coach Arrested for DUI in Florida, Suspended, Sept. 29, 2016, Fort Lauderdale Homicide Defense Lawyer Blog