A Florida man has been arrested by the FBI on federal charges for allegedly making Facebook threats against the LGBTQ community at events in both Wilton Manors and nearby Fort Lauderdale, according to The Sun-Sentinel.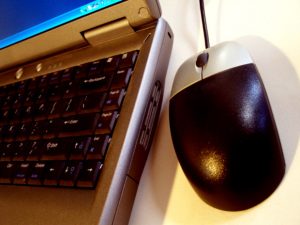 Fifty-year-old Craig Jungwirth is accused of violating federal statutes on interstate commerce when he reportedly made reference to the Pulse nightclub massacre in Orlando and made numerous threats against LGBTQ events planned over Labor Day weekend. Additionally, he was charged with driving on a suspended license, an unrelated offense.
A six-page FBI affidavit that formed the basis for the arrest accuses Jungwirth of sending communication that threatened to kidnap or injure another person. A conviction on the federal charge could result in up to five years in prison, a $5,000 fine or both. He was taken to jail in Seminole County, but is facing charges in federal court. 
According to the affidavit, Jungwirth had a history of discord against LGBTQ individuals and businesses, and reportedly made the threats on social media site Facebook over the course of a week.
In one of the messages, he called members of the LGBTQ community "losers" and indicated that if they thought the Pulse shooting was bad, "Wait till you see what I'm planning for Labor Day." He threatened "extermination," saying it was necessary because, "You [expletive] aren't dying from AIDS anymore." He referred to his himself as a "genius from MIT." Investigators were able to confirm the suspect attended MIT.
He was reportedly arrested outside a home in Orlando, where he was residing with his mother. When asked if he knew why investigators were there, he indicated he did not. When they showed him the threats, he denied making them and refused to make any statement with police, asking instead that they call him a criminal defense lawyer.
Jungwirth reportedly has a history of complaints filed against him for stalking, harassment, vandalism and trespassing in the Wilton Manors area. Local businesses said he holds himself out to be a promoter of events and parties. He then takes aim at what he views as competing events, working to get them shut down. One local business owner showed the FBI "thousands" of text messages that were deemed threatening.
Perhaps the smartest thing Jungwirth did in all this was decline to speak to investigators without his attorney present. These are not the kind of charges you want to try to "talk your way out of."
To be sure, electronic communication is ripe for misunderstanding. One might type certain things to be provocative or funny or to express anger, not realizing that it's been interpreted as a potential viable threat.
While the First Amendment protects free speech, the U.S. Supreme Court has ruled true, credible threats are outside this scope. Still, sorting a credible threat from hyperbole can be challenging, and police are increasingly vigilant. For example, this threat may not have garnered the attention of federal authorities had it not come on the heels of the Pulse nightclub shooting.
But it's important not to take such charges lightly, though it's common to think text messages don't count or, "It's only Facebook." Internet crimes are just as serious.
F.S. 836.10 holds that written threats to kill or do bodily injury – whether signed or anonymous, whether in letter or electronic form – is considered a second-degree felony, punishable by up to 15 years in prison.
Call Fort Lauderdale Criminal Defense Attorney Richard Ansara at (954) 761-4011. Serving Broward, Miami-Dade and Palm Beach counties.
Additional Resources:
Man linked to online threats against LGBT community facing federal charge, FBI says, Sept. 4, 2016, By Mike Clary, Sun Sentinel
More Blog Entries: