As Florida – and the rest of the country – have been grappling with a crisis of opioid addiction, law enforcement and prosecutors have been pursuing criminal action against those who make these drugs available. Drug-dealing has never been legal, but increasingly, prosecutors are going after doctors, pharmacists and others with murder charges against those who distribute drugs that lead to fatal overdoses.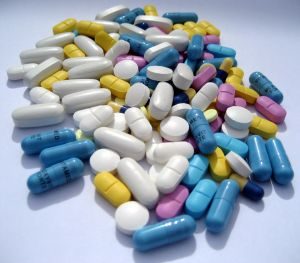 Recently though, a circuit court judge in Central Florida has tossed several first-degree murder charges against dealers accused of doling out a fatal dose of fentanyl, based on the fact that the cases were reportedly initiated under a faulty legal premise. As The Orlando Sentinel reports, several other defendants are now seeking to have their homicide cases dismissed.  The state attorneys office has sent notice to attorneys and judges in similar cases of the ruling, as it could have a direct bearing on pending criminal cases in that region – and potentially throughout the state.
It was only last October, Gov. Rick Scott signed off on a law that would add fentanyl to the list of illicit drugs for which dealers could be charged with murder in the event of a deadly overdose. Maximum penalties per F.S. 782.04, the state's murder statute, could include either life in prison or execution.
But even before that law took effect, prosecutors in Seminole County started pursuing murder cases against dealers of fentanyl, arguing it was a type of synthetic opiod and pursued cases under that theory. However, a pair of chemistry crime analysts working for the Florida Department of Law Enforcement provided testimony in one of the cases that fentanyl is not in fact a synthetic form of opium. Based on this, the judge ruled the law at the time these charges were filed wouldn't allow the prosecution's continued pursuit of the murder charge.
So now instead, prosecutors are re-filing charges against these defendants – for manslaughter, as outlined in F.S. 782.07. Although not as serious as murder, it's still a second-degree felony, punishable by up to 15 years in prison. A defense attorney for one of the clients commented that he didn't think it wise for prosecutors to "get creative again" in pursuing these defendants. Further, he questioned whether even the manslaughter charges could even be lawfully applied. That's the tactic he said he plans to pursue in defending his client. It's a case that will be closely-watched.
That matter specifically involves a woman accused of accepting $50 from a man whom she then took to a dealer who sold him heroin laced with fentanyl. But even if the homicide charge is dropped, she still faces a charge of sale or distribution of a controlled substance, a felony of the second degree. She would, however, be allowed release from jail on $10,000 bail.
Historically, we all know the "get tough on drugs" as public policy tends to be a failure, but we're now seeing a second wave of it, with President Trump and U.S. Attorney General Jeff Sessions as recently as last month calling for the death penalty for drug dealers who supply addicts who later overdose. Florida is one of the few states where people can already potentially be sentenced to death (though more likely, life in prison) on a first-degree murder charge for sale of cocaine, heroin of fentanyl that results in death.
Call Fort Lauderdale Criminal Defense Attorney Richard Ansara at (954) 761-4011. Serving Broward, Miami-Dade and Palm Beach counties.
Additional Resources:
With murder cases in jeopardy, Seminole prosecutors may pursue manslaughter against alleged fentanyl dealers, April 12, 2018, By Kirsta Torralva, The Orlando Sentinel
More Blog Entries:
FHSMV Doles $5M to Warn Public About Penalties for Driving High, April 7, 2018, Fort Lauderdale Criminal Defense Attorney Blog