You may be aware that sealing and expungement is available for certain first-time offenders convicted and adjudicated guilty. Did you also know it's important for those found NOT guilty to seal and expunge their records too?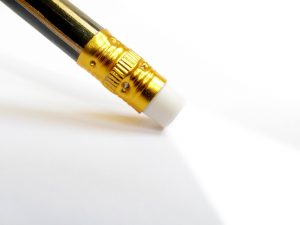 This specifically involves cases where a defendant reaches a plea deal that involves a judge withholding adjudication, meaning the defendant isn't formally convicted. However, the arrest will still pop up on a Florida criminal background check, which all but eliminates whatever benefit might have been derived from avoiding conviction in the first place. Florida law – specifically F.S. 943.053 – makes adult criminal history records public (with special restrictions for access) unless those records have been sealed or expunged. This encompasses not just your conviction and/ or case disposition, but your original arrest and charges. That's why it's so important after a case outcome wherein adjudication was withheld to determine whether you qualify for expungement or sealing of your record. The benefit of this is you can legally deny/ fail to acknowledge an arrest covered by that record (with exception for those seeking a change in immigration status or certain types of jobs, such as with a law enforcement agency or the Department of Children and Families).
The Fort Lauderdale criminal defense attorney team at The Ansara Law Firm can help you with both. It can be a somewhat confusing process, but markedly less so when you hire a lawyer to help you navigate it. (Note that Florida allows for automatic expungement of certain juvenile records when the minor reaches age 21, though you'll want to check with an attorney to be certain and determine if other action must be taken.) 
Recently, prosecutors and defense lawyers with the Broward State Attorney's Office and the Broward Clerk of Courts announced they will be holding a sealing and expungement workshop in Deerfield Beach for those arrested but never convicted of certain crimes. That will be in September, according to The Sun-Sentinel. If you can't make it or need help sooner, working with a defense lawyer from our firm can help make the process easy and likely relatively quick.
How Criminal Record Sealing and Expungement in Florida Works
A record that is sealed will not be accessible through government databases, meaning your employer won't have access (excluding city, county, state and federal government agencies, including police and military). When a record is expunged, the exclusions are the same as for sealing, except those entities are only allowed to obtain the information through a court order.
Per F.S. 943.059, court-ordered sealing and expungement applies to those who qualify. You can only apply for sealing or expungement once in your lifetime – even if you're acquitted by a jury. It's a one-shot deal, and if you have more than one prior arrest, you can't erase the record on more than one of them unless the court finds one or more arrests related to the original.
Those who have been adjudicated guilty (convicted as an adult) or adjudicated delinquent (as a juvenile) of a criminal offense – including a criminal traffic offense, criminal ordinance violation, misdemeanor or felony – do not qualify. Neither do those accused of certain crimes who were found guilty and/ or pleaded guilty or no contest and had a withhold of adjudication. These include (but aren't limited to): Abuse of an elderly/ disabled person, domestic violence, aggravated assault/ battery, carjacking, child abuse, sexual activity with a child under 12, stalking, child pornography and other sex offenses. (Reasons for Denial of Sealing Expungement are outlined by the Florida Department of Law Enforcement.) This is why it is so important to thoroughly discuss the future of your criminal record when you agree to take a plea deal on one of these (or any) criminal charges.
Once you submit a certificate of eligibility petition to the court for sealing or expungement (which must be signed by a notary or deputy clerk of the court and may need the signature of the state attorney's office), you must also submit:
A fingerprint form;
Certified case disposition record;
Processing fee.
If your attorney is handling the matter for you, documents with attorney letterhead must be submitted with your application.
If you have questions about this process, our defense attorneys in Broward can help.
Call Fort Lauderdale Criminal Defense Attorney Richard Ansara at (954) 761-4011. Serving Broward, Miami-Dade and Palm Beach counties.
Additional Resources:
Applying for a Certificate of Eligibility for Court-Ordered Sealing or Expungement, Florida Department of Law Enforcement
More Blog Entries:
Amid Immigration Crackdown, Strong Criminal Defense More Important Than Ever, July 22, 2018, Fort Lauderdale Expungement Attorney Blog