From time to time, drivers in the Fort Lauderdale area will get arrested on suspicion of DUI when they have a child in the car.  Whether it's a teenager or a small child, the charges imposed will likely be the same.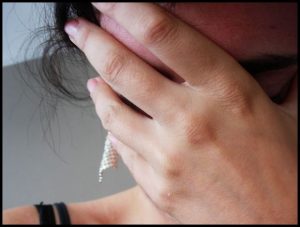 Whenever this happens, the prosecutor tries to make it seem like the driver is the worst parent in the world. They may even threaten to charge the driver with additional charges related to child endangerment or neglect. But those accused in these situations need to bear in mind that neglect charges are typically predicated on the underlying DUI charge, which requires proof of intoxication or impairment. This is an assertion we can work to challenge. As our Fort Lauderdale DUI defense lawyers can explain, prosecutors often try to secure plea deals to avoid having to prove a case at trial.  They may offer a plea deal where the defendant will admit to driving drunk, but this is often a very costly deal.  For this reason, the best thing you can do is to speak with an experienced drunk driving defense lawyer that is willing to fight the charges and go to trial if necessary.
The last thing you want is a law firm that pleads all of their clients guilty as if they were on some type of judicial assembly line. This is not to say a plea is never warranted, but there should be due consideration of all relevant facts made before taking a plea.
An example of one of these arrests was discussed in a recent news article from WASV NBC News.  A mother from Florida was arrested on suspicion of DUI at a gas station with her four-your-old daughter allegedly sitting in the front passenger seat of her mother's vehicle. The mother is 31-years-old.
A witness at the gas station alleged defendant was "stumbling" as she approached her vehicle after getting gas.  This witness went over to defendant and allegedly took the keys from defendant after telling her that she should not be driving.  At this point, defendant allegedly took her keys back from the witness, got in her vehicle, and tried to run over the witness.  Witness was not harmed but called 911.  She also reported daughter was not wearing a seat belt.
Florida Highway Patrol troopers responded to reports from witness and found the vehicle about a mile from the fuel station. The vehicle had been in a crash and was in the backyard of a private residence when troopers arrived on the scene. They assumed she fled into the woods on foot and were able to find defendant and her daughter in those woods.
Defendant allegedly told troopers that she only fled into the woods because she was afraid she would lose her daughter. It was not clear whether she meant physically losing her daughter in the woods or having the Florida Department of Children and Families take custody of her daughter, though it's likely she meant the latter.   However, it is important to note that, like everyone else who has just been arrested for DUI, she is presumed innocent unless and until she is found guilty beyond a reasonable doubt.
Because there is so much more at stake with defendants who are charged with crimes related to children, it's imperative to seek experienced legal counsel.
Call Fort Lauderdale Injury Attorney Richard Ansara at (954) 761-4011. Serving Broward, Miami-Dade and Palm Beach counties.
Additional Resources:
Florida mom accused of DUI crashes with child in car, May 15, 2017, By McCurley, WSAV 3 NBC News
More Blog Entries:
Boynton Beach Won't Drop Red Light Camera Traffic Violations, April 9, 2017, Fort Lauderdale DUI Defense Attorney Blog