The 31-year-old mother of a toddler and 11-year-old twins had never before been arrested.
She had never intended for anyone to get hurt.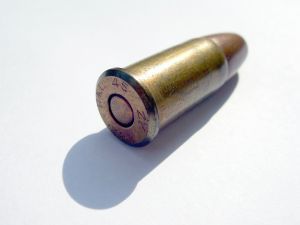 In fact, no one was hurt when she fired a warning shot into a wall three years ago to scare her husband, whom she felt was physically threatening her, into backing off.
And yet, our Fort Lauderdale domestic violence defense lawyers have learned, she has been slapped with a 20-year prison sentence.
This is a miscarriage of justice, and it highlights some of the deep flaws in the state's minimum mandatory sentencing laws, which allow for little to no judicial discretion if a person is convicted.
Cases like this show why it's so important to hire a good lawyer from the very beginning of a case, and hopefully help you avoid a conviction and ultimately a tragic outcome.
The woman was arrested on a charge of aggravated assault with a deadly weapon. According to Florida Statute 784.021, an aggravated assault is an assault with a deadly weapon without intent to kill or with intent to commit a felony. It's a third-degree felony, punishable by up to five years in prison. However, because she fired a gun while committing a felony, it is boosted the penalty. Under the state's mandatory minimum gun laws, a 20-year sentence was required.
The judge in this case refused to allow the defendant to invoke the state's "Stand Your Ground" defense law, which would have given her the opportunity to argue self defense.
Critics are decrying the assertion that racism may be at play here.
In this case, the defendant was a young black woman who had a master's degree and no criminal record. Her husband, however, reportedly had a history of abuse. The gun was legally registered and owned. She had a restraining order against him, even though she'd only had a child with him less than two weeks earlier. She had only gone to the home to retrieve her belongings. Even her estranged husband would later admit to police that he had abused her, he threatened her life that afternoon and he never believe she intended to kill him because the gun was never pointed directly at him. Yet she was convicted in less than 15 minutes by a jury and sentenced to 20 years in prison by a judge who said he had no other choice.
Yet, another recent case involved an elderly white man who walked in on his wife engaging in sex with a younger man and shot the other man dead. In that case, he claimed he believed he walked in on a stranger who had broken into his home and was raping his wife. In that case, he was acquitted under the "Stand Your Ground" law.
The minimum mandatory sentencing, which is known as the state's "10-20-life" law was implemented in 1999. Anyone who displays a firearm in the commission of certain felonies receives an automatic 10 years behind bars. Anyone who fires a gun in the commission of certain felonies will receive a mandatory 20 years. If someone is shot or killed, he or she will receive 25 years to life in prison.
Florida is one of many states with minimum mandatory laws, mostly pertaining to drugs. But cases like this show how unfair these statutes can be. Even the Republican state legislator who originally created the law back in 1999 said the sentence in this case was not what lawmakers intended. Rather, he said, lawmakers were seeking to "get at the thug who was robbing a liquor store and… pulled out a gun and shot someone during the commission of a crime."
Unfortunately, when lawmakers fail to consider the consequences of drafting overly-broad legislation, this is the kind of result we might see.

If you've been arrested, call Fort Lauderdale Criminal Defense Attorney Richard Ansara at (954) 761-4011. The Ansara Law Firm serves Broward, Dade and Palm Beach counties.
Additional Resources:
Woman gets 20 years for firing warning shot, May 19, 2013, By Mitch Stacy, The Associated Press
More Blog Entries:
Broward Domestic Violence Involving Older Parents, May 10, 2013, Fort Lauderdale Domestic Violence Lawyer Blog