A man was recently arrested in Boynton Beach after officers say he was involved in an accident with injury and failed to remain at the scene.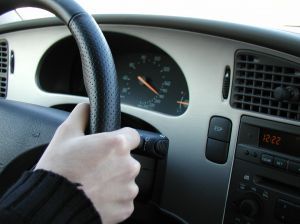 When law enforcement later caught up with him, he explained that he had to leave in order to go home and get his driver's license.
It was a nice try, but our Palm Beach criminal defense lawyers know that explanation isn't likely to pass muster with a judge. It doesn't help that he wasn't at home, rummaging through his belongings when investigators found him. Instead, he was parked in a friend's driveway, attempting to repair the damage to his vehicle.
This case illustrates two points:
–Leaving the scene of an accident is almost always unwise, regardless of the reason;
–Don't give any statement at all to police upon your arrest, as you are likely to dig yourself into a deeper hole.
Hit-and-run incidents, known legally as leaving the scene of an accident, have been on the rise this past year in Florida. There is about one every week in South Florida, and indications are that they have increased over the past two years, particularly in both Palm Beach and Broward Counties.
Penalties for a conviction under this statute are severe. Florida Statute 316.027 says that the driver of any vehicle that is involved in a crash resulting in the injury of another person has to immediately stop the vehicle at the scene and remain there until he or she has fulfilled the obligations spelled out in Florida Statute 316.062.
The law says you have a duty to render aid when a crash has resulted in injury or death. That means you must stay to provide your name, address, registration number and, upon request, exhibit your license to drive. You also have to provide reasonable assistance to the person who is injured. That could mean calling for help or otherwise making arrangements to get the victim to a doctor or hospital to receive medical treatment.
Failure to do this is a third-degree felony, punishable by up to five years in prison.
If the person in the other vehicle has died and you flee the scene, you can be charged with a first-degree felony, which means there is the potential for you to be facing life behind bars.
Many times in these cases, the defendants have no idea how badly the other person is hurt. Fleeing happens in a moment of panic. They worry because they don't have a license or they are drunk or they don't have insurance. But in almost every case, fleeing will result in worse penalties than the original crime.
That said, staying at the scene does not mean you have to provide information to the officer beyond the basics as described above. Anything more than that and you may be incriminating yourself. Politely but firmly request to speak to a lawyer before answering any questions as to your whereabouts prior to the crash, whether you've been drinking, where you were going and who you may have been with.
In this case out of Boynton Beach, officers apparently did not find any evidence to file any more than one charge against him. The individual who was injured was a police officer in an unmarked vehicle. He suffered serious head injuries, though he is expected to make a recovery.
A city employee reportedly witnessed the crash and provided officers with a vehicle make and model and license plate number, which is how they ultimately tracked the suspect down.

If you've been arrested, call Fort Lauderdale Criminal Defense Attorney Richard Ansara at (954) 761-4011. The Ansara Law Firm serves Broward, Dade and Palm Beach counties.
Additional Resources:
Motorist tells Boynton cops he left crash scene to fetch driver's license, June 12, 2013, By Adam Sacasa, Sun Sentinel
More Blog Entries:
Man Arrested for DUI Despite No Alcohol or Drugs in System, June 10, 2013, Palm Beach Criminal Defense Lawyers