Florida's 5th District Court of Appeals ruled recently the trial court in Florida v. Kleiber incorrectly applied the strict compliance standard in granting a DUI defendant's motion to suppress blood test evidence.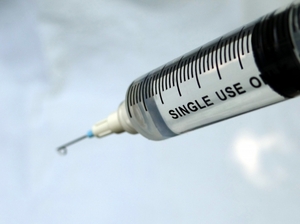 DUI blood test evidence is critical in any case wherein a person is alleged to have driven drunk. Where the evidence itself cannot be challenged on its validity or merits, a DUI defense lawyer may seek to suppress the evidence from being considered by the court in the first place.
There are a number of ways to do that, and the strategy is going to be case-specific.
Here, defendant, a 25-year-old firefighter, was arrested by the Florida Highway Patrol in 2012 after a collision a year earlier on I-75 near Wildwood. Around 4:30 a.m., defendant allegedly rear-ended a vehicle in front of him on the highway. That other vehicle overturned multiple times and collided with a fence. The other driver, 29, and his 20-year-old passenger were rushed to a local hospital in critical condition. The 20-year-old woman later died.

A responding state trooper reportedly smelled alcohol on defendant's breath.
Defendant, who suffered minor injuries, submitted to a blood-alcohol test, which reportedly revealed a blood-alcohol concentration of 0.148. That is nearly double 0.08, which the level at which Florida law considers a person impaired.
He was charged with DUI manslaughter, DUI with serious bodily injury and two counts of DUI causing property damage.
Prior to trial, defense filed a motion to suppress that blood test evidence for failure to strictly comply with F.S. 316.1933 and Florida Administrative Code Rule 11D-8.012.
These contain provisions for the process of conducting a blood test to determine impairment or intoxication of a driver in the case of death or serious injury, including the right to use reasonable force.
Part of the rule states that before authorities can collect a blood sample, they have to clean the puncture area with an antiseptic that doesn't contain alcohol. Usually, this would be something like iodine. However, defendant was allergic to iodine.
The test kit came from the trooper's car, and it was shown to defendant for proof it had not been tampered with. The kit contained a needle, two vials for blood samples, a holder for the vials and a sealed iodine swab kit.
A firefighter/paramedic was the one to actually draw defendant's blood, and because defendant was allergic to iodine, the paramedic simply swabbed the puncture area with a sterile gauze.
Later, there were questions raised about whether the use of this dry gauze – rather than antiseptic – would have affected or undermined the test results. Toxicologist for the Florida Department of Law Enforcement said it would not, but an expert witness for defendant suggested otherwise.
Defense moved to have that evidence suppressed for failure to comply with the statute.
Trial court granted this request, and the state appealed that decision – which would have been a huge blow to the prosecution.
In its reversal, the 5th DCA pointed to another provision of the statute, which stated any insubstantial differences between approved methods or techniques and actual testing procedures won't render the test invalid. This, the court ruled, was a minor deviation, and there was insufficient evidence to show the test results were affected. Trial court, it was held, wrongly applied the strict compliance test in finding that the use of dry gauze rather than antiseptic warranted a suppression of this evidence.
Call Fort Lauderdale Criminal Defense Attorney Richard Ansara at (954) 761-4011. Serving Broward, Miami-Dade and Palm Beach counties.
Additional Resources:
Florida v. Kleiber, Aug. 21, 2015, Florida's 5th District Court of Appeal
More Blog Entries:
Arrest on Cruise Ship for Battery of a Minor, Aug. 23, 2015, Broward County Criminal Defense Attorney Blog