A woman arrested for her fourth DUI while still on probation for the third had not committed an "isolated incident" warranting a downward departure on sentencing, Florida's Fifth District Court of Appeal ruled recently.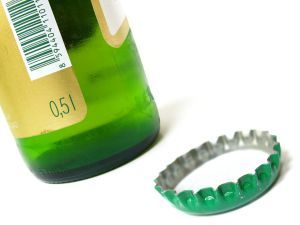 It was the second time the case of Florida v. Henderson had been before the appellate court for sentencing issues.
The first time, the trial court sided with defense, ruling a downward departure sentence was warranted because of non-statutory mitigators. Appellate court disagreed and remanded. Then, trial court decided that because her fourth DUI was her first felony DUI, the incident was "isolated," and therefore a downward departure sentence was allowed. The trial court imposed the original sentence. Appellate court again reversed, meaning defendant now faces up to five years in prison.

Our Broward DUI defense lawyers know there are a number of ways to successfully pursue a downward departure in sentencing. This includes presentation of mitigating circumstances, but also much earlier with attacking the evidence in the case with a motion to suppress. This can be done if there was any error in the way evidence was collected (i.e., improper stop, illegal search, illegal questioning). Other times, we may be able to negotiate with prosecutors to have the charges reduced, which would thus result in a lighter sentence.
First-time offenders also tend to be given some leeway, though it's important to note it's not automatic. You need an experienced lawyer advocating for your best interests.
F.S. 316.193 is the state statute governing DUI definitions and penalties. A first-time conviction for driving with a blood-alcohol content of between 0.08 percent and 0.14 percent is up to six months incarceration and a fine between $500 to $1,000 (that doesn't include court costs and payments for classes, time spent on community service, etc.).
DUI arrests are usually misdemeanor offenses, except in certain circumstances. Elements that would bump a DUI arrest up to a felony charge would be if you were involved in a crash resulting in injury or death or being arrested on a fourth or subsequent violation for the offense.
A four-time DUI offender is guilty of a third-degree felony, punishable by a maximum five years in prison, plus a $2,000 fine. Additionally, that person will have to live with the consequences of being a convicted felon, which can have implications for finding a job, securing housing, student loans and more.
In the Henderson case, defendant entered an open plea to her fourth DUI offense in 2012. (She was also charged with resisting an officer with violence and driving while her license was suspended or revoked.)
Initially, trial court departed from sentencing guidelines based on the assertion defendant was in need of rehabilitation for substance abuse and that she needed to be at home to support her minor son, who was also at risk due to his mother's addiction. Prosecutors appealed, arguing non-statutory mitigating factors failed to align with the legislative sentencing policies as interpreted by state courts. Appeals court agreed, reversed and remanded.
At resentencing, defense again argued for downward sentencing departure, this time based on F.S. 921.0026(j). This statute allows for lesser sentences when an offense is committed in an unsophisticated manner and was an isolated incident for which defendant has shown remorse. Defense argued offense was isolated because this was her first felony DUI. Trial court agreed, finding defendant remorseful, the offense unsophisticated and the incident isolated. Trial court then imposed the same original sentence.
Again, prosecutors appealed and again, appellate court reversed.
The appellate court ruled that courts must impose a sentence that comports with applicable guidelines unless there is a valid basis for departure. The law should not, the appellate court ruled, be read to mean as long as the defendant has never committed the exact same offense that it can be considered isolated, regardless of defendant's criminal history.
The court gave this example: A person sentenced for sexual assault who has a lengthy record for prior robbery convictions is not eligible for a downward departure just because he's never been convicted of sexual assault.
This does not mean defendant will not receive a sentence on the lower end of the spectrum. However, she will not be allowed to receive anything less than the statutory minimum.
Call Fort Lauderdale Criminal Defense Attorney Richard Ansara at (954) 761-4011. Serving Broward, Miami-Dade and Palm Beach counties.
Additional Resources:
Florida v. Henderson, Nov. 7, 2014, Florida's Fifth District Court of Appeal
More Blog Entries:
Florida Supreme Court: Real-Time Cell Phone Tracking Without Warrant Illegal, Oct. 30, 2014, Broward DUI Defense Lawyer Blog