Many people think of a DUI arrest as something of an inconvenience. They know they'll likely lose their license for a time, incur hefty fines and court costs and will probably need to hire a lawyer if they hope to negotiate lighter penalties.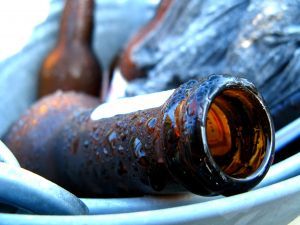 However, for those convicted of multiple DUIs or for involvement in crashes that result in serious injury or death, the outcome is often much more grim. These are felony cases requiring intervention from an experienced and dedicated legal advocate.
Depending on the circumstances, defendants could face between 5 to 30 years in prison. These charges are not a mere inconvenience – they are potentially life-altering.

Our Broward DUI defense attorneys note one such recent case in Central Florida, where a wrong-way drunk driver (and four-time offender) was arrested following a crash that resulted in long-term hospitalization for the other driver.
According to media reports, the 61-year-old has received the harshest-possible sentence in his case: 10 years behind bars.
Defendant was reportedly driving his pickup truck the wrong way on S.R. 44 (near New Smyrna Beach) with a revoked license when he slammed into a car driver traveling the correct direction. As a result of the crash, victim suffered serious injuries. Defendant, however, apparently walked away relatively unscathed.
Troopers at the scene reported defendant was alert and talking, although he "reeked of booze." He allegedly told on-scene investigators he'd drank three beers. One empty beer can was in the back seat. He agreed to undergo sobriety tests, but only after he relieved himself – right next to the patrol car.
He then proceeded to fail every sobriety test. He took a breathalyzer test, and his blood-alcohol concentration was measured at 0.25 percent – more than three times the legal limit of 0.08 percent.
He also told officers he wasn't sure where he was, but that he was trying to get to Lakeland.
His subsequent conviction marked his fourth, with the other three occurring in 1987, 1999 and 2010.
Prosecutors argued for the maximum penalty, which was five years for each charge, – driving with a revoked license as a habitual offender and DUI resulting in serious bodily injury.
Defendant in this case made several missteps, the first of which being, obviously, getting behind the wheel while intoxicated. But beyond that, his statements to troopers and the fact that he agreed to undergo sobriety tests – which, unlike breathalyzer tests under implied consent statutes are not required by law – were all used against him in court.
Generally, we advise clients who have been drinking and driving to make no statements to police regarding their origin or destination. We also generally advise against agreeing to undergo sobriety tests, as they rarely work in a defendant's favor in these situations.
All drivers are required to undergo breathalyzer tests if asked by a law enforcement officer who has reasonable suspicion. To refuse is to accept you will at minimum be incurring an automatic one-year license suspension. However, this may be preferable to the alternative of bolstering the DUI case against you, in which you might receive a license suspension anyway.
If you do refuse, it's possible officers will require you to undergo a blood test, but if they don't have your consent, they won't be able to do so without first obtaining a warrant. Failure of police to follow proper procedures in securing a warrant for DUI blood draw could result in a successful motion to suppress, which could further aid your defense.
In all DUI arrest cases, the consequences may be more serious than you might expect. That's why it's imperative to contact an experienced defense attorney as soon as possible after your arrest.
Call Fort Lauderdale Criminal Defense Attorney Richard Ansara at (954) 761-4011. Serving Broward, Miami-Dade and Palm Beach counties.
Additional Resources:
Wrong-way DUI driver gets 10 years for crash, Nov. 13, 2014, By Kevin P. Connolly, Orlando Sentinel
More Blog Entries:
Brown v. Florida – 3rd DCA Rules for Suppression Motion in Robbery Defendant Favor, Oct. 1, 2014, Broward DUI Defense Lawyer Blog