A former Florida college student's decision to speak with a detective regarding two alleged sexual assaults he allegedly committed at a party the night before will be used against him in court.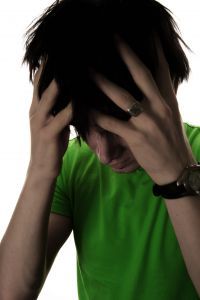 Initially, the trial court granted a defense motion to suppress those statements, meaning they couldn't be used in court, on the grounds the detective failed to respond appropriately to the defendant's question of, "Can you just tell me if I need a lawyer or something?" Now, that decision has been reversed by Florida's 1st District Court of Appeal in Florida v. Parker.
Here's a tip: If you ever are in doubt about whether you need a defense lawyer, get one. At least seek a consultation with an attorney. Our Broward County criminal defense lawyers know no good ever comes from a suspect asking a law enforcement officer for legal advice.

The Parker case unfolded in late July 2011. According to police, the 20-year-old suspect attended a party at a residence that evening, and was driven home after making unwanted sexual advances toward a woman. However, about 20 minutes later, the intoxicated man allegedly got into his vehicle and drove back to the residence, where he fondled a woman who was passed out in bed and raped another woman who was halfway conscious from intoxication on the bathroom floor.
Some of the party guests began to return (they'd been at the complex's hot tub) and saw the suspect leave. He was reportedly laughing and making obscene gestures. The group then found both women undressed. They were taken to the hospital for a forensic exam and told detectives they wanted to press charges.
Authorities went to the home of the suspect that morning. Defendant was read his Miranda rights, which he indicated he understood. He voluntarily accompanied detectives to the police station to be interviewed – without an attorney.
The detective again read him his Miranda rights, and defendant indicated he understood and wanted to talk. He proceeded to detail his version of events. He then asked the detective if he needed a lawyer. The detective responded that was his right, "But what I'm interested in is the truth."
After that, defendant made a number of incriminating statements. He also asked what his potential sentences might be, and the detective responded that was "beyond the scope of what I'm allowed to give advice about." Defendant then expressed a desire to write a letter of apology to the woman, but didn't know if that was in his best legal interests.
He then asked whether a lawyer was in the building. The detective told him he would need to call one. Defendant asked if he could call his father. His grandfather came to the station to speak with him. Following the interview, defendant was arrested.
In reviewing defense motion to suppress those statements, the trial court ruled the detective failed to answer in good faith defendant's question regarding whether a lawyer was available.
Prosecutors appealed.
There are two kinds of requests for an attorney in these cases: unequivocal and prefatory. The first is obvious and requires no clarification. A prefatory question about counsel, on the other hand, is one that may be possibly determinative of invoking a right, but could be open to interpretation. At the very least, it requires the interviewer to stop and give a simple, honest answer.
Florida courts have held that if at any point during an interrogation, a suspect raises a question regarding his or her rights, the officer has to stop the interview and make a good faith effort to give a simple and straightforward answer. To do otherwise (skip the question, give an evasive answer or "steamroll") is an act of coercion. Statements falling under this umbrella can't be used in court.
Here, appellate panel agreed defendant was referring to his right to counsel, and that the prefatory question called for a simple, honest answer – which in this case, the court found, was given. Therefore, the earlier order was reversed and the statements made by the defendant to the detective may be used against him in court.
Call Fort Lauderdale Criminal Defense Attorney Richard Ansara at (954) 761-4011. Serving Broward, Miami-Dade and Palm Beach counties.
Additional Resources:
Florida v. Parker, Aug. 22, 2014, Florida's First District Court of Appeal
More Blog Entries:
Branson v. Rodriguez-Linares – Domestic Violence Injunction for Cyberstalking, Aug. 20, 2014, Broward County Criminal Defense Lawyer Blog