Consensual encounters with police have been the subject of numerous Florida court decisions and muchpublic debate. A central point in these discussions is whether such an encounter is ever truly consensual, where one of those parties is armed and has a great degree of authority.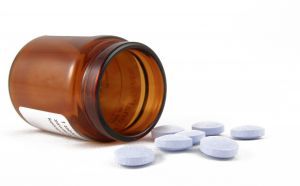 Our Fort Lauderdale criminal defense attorneys know it can be difficult for the subject of these encounters to differentiate between a consensual encounter, where one is free to go, and a non-consensual encounter, where one is essentially detained.
The reason the difference is important is an officer does not need to have reasonable suspicion or probable cause to initiate a consensual encounter with a member of the public. Whatever answers or evidence you offer during these exchanges can't be challenged on due process grounds because they were given of your own free will. If you aren't sure whether a police encounter is consensual, the best way to find out is to ask, "Am I free to go?" If so, it is likely consensual. Take advantage of the opportunity to exit the scene, so as not to make any potentially incriminating statements.

Note, however, that officers are not required to tell people they are free to leave during consensual encounters.
This issue recently arose again in the case of Lane v. State. According to court records, a sheriff's deputy completed an unrelated traffic stop just before initiating a consensual encounter with an 18-year-old high school student walking on a sidewalk nearby.
The deputy shut off his lights and asked the teen if they could talk. The teen said yes, and agreed to show the officer his identification. The deputy placed the identification card on the hood of his patrol car. Then, the deputy asked if he could search his person for weapons, and the teen agreed. In the course of this search, loose pills were retrieved from the teen's pocket. A friend had given the pills when he complained of a headache, the teen said. As it turned out, the medication was hydrocodone, a controlled substance for which the teen had no prescription.
In requesting a motion to suppress, the teen testified he did not feel free to leave. The motion was denied, and defendant entered a plea, conditional on his appeal for motion to suppress.
The Fourth Amendment mandates that police must reasonably suspect wrongdoing before initiating a warrantless seizure. Not every encounter is a seizure; only when the officer, by showing authority or physical force, has retrained the liberty of a person. The totality of the circumstances is considered when determining whether an encounter with police is consensual.
Both the U.S. Supreme Court and the Florida Supreme Court have found there is a potential for coercion when an officer keeps a person's ID or travel documents while asking for the subject to consent to a search (which was the case here). In isolation, this wouldn't be enough to invoke the Fourth Amendment, but it should be considered. It's worth noting the nature of the encounter may change at any point during its course.
Here, the consensual encounter became detention when the deputy requested permission to search before first returning the suspect's identification. A reasonable person, the appellate panel ruled, would not have felt he or she was free to leave under these circumstances.
This means evidence uncovered during the search – i.e., the pills – must be suppressed, which likely means the charge will be dismissed.
Call Fort Lauderdale Criminal Defense Attorney Richard Ansara at (954) 761-4011. Serving Broward, Miami-Dade and Palm Beach counties.
Additional Resources:
Lane v. State, Aug. 22, 2014, Florida's Second District Court of Appeal
More Blog Entries:
Romanyuk v. State – Florida Prescription Drug Conviction Overturned, July 25, 2014, Fort Lauderdale Criminal Defense Lawyer Blog