Last year, a Pompano Beach man was convicted of a slew of burglary and robbery charges. He faced up to 60 years in prison. The judge deferred his sentence in lieu of probation. But then, he was stopped for driving without a license. He was hauled back into court and sentenced to the full 60 years in prison. Following widespread backlash, the Broward Circuit judge had a change of heart. Community leaders at a hearing promised to work with the 24-year-old defendant, Herbert Smith. They were going to help him find a job and keep him out of trouble. The judge agreed once again to suspend the 60-year prison term. The caveat was that any violation of that probation – no matter how minor – could result in that 60-year sentence being reinstated.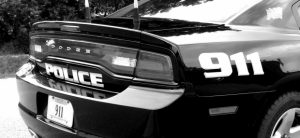 Then just before Thanksgiving of this year, Smith was arrested, accused of a burglary that took place in September. He was identified as one of two men who broke into a home in Parkland and heisted $30,000 worth of jewelry. It didn't look good for the defendant, especially because probation violations don't have to be proven beyond a reasonable doubt.
However, Smith got another break when prosecutors recently decided not to pursue the burglary charge or the probation violation. They dismissed both, finding there was not enough evidence to move forward. 
A defense attorney for Smith explained unreliability of the main suspect was the primary reason prosecutors opted not to go forward. He characterized the claim by the other suspect, an 18-year-old, as being "entirely uncorroborated." Only the palm print of the 18-year-old suspect was found on the windowsill at the scene of the September burglary.
Defendant's attorney praised the decision of prosecutors, noting there was absolutely no evidence to support the younger defendant's assertions. There were no fingerprints, DNA evidence, video or other corroboration that would have supported the younger man's claims. He also noted his client, who previously admitted to having lived a life of crime, had gotten a real job and recently passed a drug test.
Once again, he has the threat of a 60-year prison term looming over his head if he crosses the line.
In Florida probation violations occur when a defendant "substantially and willfully" violates the terms and conditions of his or her probation. It's worth noting that these proceedings differ a great deal from ordinary criminal cases because there is a much lower standard of proof required, plus there is a lack of many of the same procedural and constitutional protections you would normally have in a prosecution. In other words: The court is no longer giving you the benefit of the doubt.
F.S. 948 defines probation as a type of community supervision that requires an offender to keep a certain specified number and kind of contacts with probation officers and to abide by certain conditions. Probation is considered to be a privilege, and not a right, with the primary goal being rehabilitation. Revocation of probation can be undertaken if there is competent evidence that proves the violation.
It is imperative those facing probation violation in Fort Lauderdale consult with an experienced defense attorney.
Call Fort Lauderdale Criminal Defense Attorney Richard Ansara at (954) 761-4011. Serving Broward, Miami-Dade and Palm Beach counties.
Additional Resources:
Burglary charges dropped; convicted robber no longer facing decades in prison, Nov. 23, 2016, By Rafael Olmeda, Sun Sentinel
More Blog Entries:
Report: Years of Delays on Thousands of Possible Wrongful Convictions, Nov. 23, 2016, Fort Lauderdale Criminal Defense Lawyer Blog