Witness testimony is perhaps one of the most powerful – and fallible – types of evidence presented in a Florida criminal trial. One of the most important jobs of a Fort Lauderdale criminal defense attorney is not just to examine the potential weakness in that testimony, but also the competency of each witness.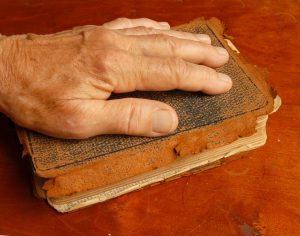 As established in the 1928 Florida Supreme Court case of Crockett v. Cassels, a witness must be competent in order to testify in a trial, meaning he or she must be both capable and qualified. That means, as noted in the 1990 case of Rivet v. State and as outlined in in F.S. 90.603, that one is has both sufficient intellectual capacity to understand the nature and obligation of the oath and the ability to perceive, remember and communicate accurate sensory perceptions to the court. This ability is presumed unless proven otherwise by competent evidence. Witnesses may be disqualified if they are unable to:
Communicate to the jury;
Understand the duty to tell the truth;
Perceive and remember events.
A person's immaturity (being a child) and mental illness or mental disability won't necessarily disqualify a witness, but as a Fort Lauderdale criminal defense attorney can explain, courts are required to carefully consider one's threshold in intellectual ability when weighing whether to allow them to testify.
2nd DCA Orders New Florida Criminal Trial Over Witness Competency Issue
A few years ago, Florida's 2nd District Court of Appeal ordered a new trial for a Winter Haven man convicted of burglary and sentenced to 20 years on the grounds the trial court erred in allowing testimony from an alleged victim who had been deemed incompetent to stand trial on two pending charges she herself faced. She was reportedly the only witness to testify for the state in the Florida felony case, according to The Ledger newspaper.
Defendant testified the alleged victim had hired her to break into her home in order to frame a woman married to one of her former boyfriends for the crime. Alleged victim claimed not to know defendant, but she had nonetheless sent him a Facebook "friend" request in the weeks leading up to the alleged burglary. His DNA was found near a window where the alleged break-in occurred. She also told investigators early on that she believed her ex-boyfriend and his wife had committed the crime.
Defendant challenged her competency to testify, citing the recent incompetency finding in two pending criminal cases against her. The judge denied this motion, saying she was alert and oriented, after alleged victim gave her name, age, address, employment and also indicated she didn't know why she'd been found incompetent. On review, the 2nd DCA panel noted the judge never probed her understanding of the nature of the oath of truth taken or of her understanding of her moral obligation to tell the truth. The inadequacy of this proceeding meant the judge failed to understood the key witness understood her responsibility to tell the truth, necessitating a new trial.
An experienced Fort Lauderdale criminal defense attorney should carefully examine evidence that might render witnesses against the defendant incompetent to testify, and bring those concerns to the attention of the court.
Call Fort Lauderdale Criminal Defense Attorney Richard Ansara at (954) 761-4011. Serving Broward, Miami-Dade and Palm Beach counties.
Additional Resources:
2nd District Court of Appeal: Conviction Overturned, Sentence Dismissed, Feb. 25, 2018, By Cody Dulaney, The Ledger
More Blog Entries:
Defending Theft Charges in Broward County, June 14, 2018, Fort Lauderdale Criminal Defense Attorney Blog